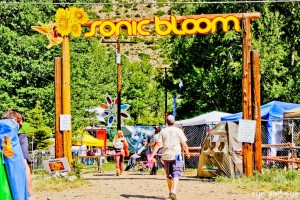 Photo by Ben Wilson's eye and eye photography
Sonic Bloom would like to thank everyone for their patience while they added a few more finishing touches to the initial artist announcement for SONIC BLOOM 2012.
MANY more artists are still to be announced, but this will give you a pretty good idea of what attendees of Sonic Bloom will be experiencing this year… they look forward to seeing everyone up at Shadow's Ranch again June 21-24 with a special early-Bloomer Thursday arrival day added to the event this year on the summer solstice, making it a 4-day festival! (Editors Note: Check out our coverage of last year's Sonic Bloom Festival right here)
Bonobo and others will perform for those who choose to come dial in their camps early.
Tickets start at $125 and go on sale today (March 20th) at Noon Mountain Time!! Complete ticketing information is available on the Sonic Bloom website.
Sonic Bloom 2012 Initial Line-Up
Tipper
Bonobo (DJ set)
Emancipator
Ott
Eskmo
VibeSquaD
Random Rab
Karsh Kale & Jamie Janover
Papadosio
ZILLA
Minnesota
Ana Sia
GRiZ
Octopus Nebula
Heyoka
ill-esha
Govinda
Stephan Jacobs
Phutureprimitive
Adham Shaikh
Gladkill
Kaminanda
Bird of Prey
SuperVision
Filastine
Sugarpill
Jantsen
Paul Basic
Russ Liquid
Dov
Thriftworks
Akara Project
Lotus Drops