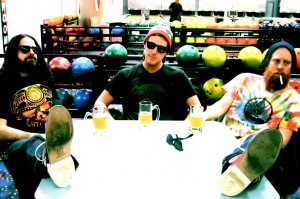 Why You Should Go: The Congress is a rock and roll machine. Anchored by strong songwriting, they draw comparisons to Little Feat, The Rolling Stones, and The Black Crowes while maintaining an originality that is attracting the attention of critics across the country.  In 2011 The Congress played Wakarusa, High Sierra, Jazz Aspen Snowmass, Targhee Fest, Tall Tree Lake, and more. Now, they are the cusp of releasing their debut full length album with an epic celebration at The Bluebird Theatre on Friday night May 4th.  With up-and-coming local bands Musketeer Gripweed and The Oak Creek Band on the bill as well, this night is sure to be one for the ages.
Venue:
The Bluebird Theatre, 3317 E. Colfax Ave, Denver, CO 80206 – 303/377-1666

Doors:
8:00 PM
*Price:
$10.00 Adv & $13.00 Door
Buy Tix

*All times and prices are gathered from other sources and we are not responsible for mistakes or inconsistencies. They are intended only as guidelines. Please, always call the venue if you desire the most accurate information possible.