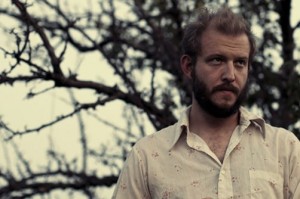 Why You Should Go: He was nominated for four, and won two, Grammy's this year.  That's enough of a reason isn't it? 
Justin Vernon, AKA Bon Iver, has built up a very impressive fan base in the last 3 or 4 years with a hushed Alt-Folk catalog that has earned him praise in many music magazines, and even some good hearted ribbing on Saturday Night Live courtesty of Justin Timberlake.  His last gig in Denver was a headlining show at The Ogden, and this week he will be headlining Red Rocks after playing several high profile gigs at festivals like Coachella and the New Orleans Jazz and Heritage Festival. 
Bon Iver (pronounced: bohn eevair; French for "good winter" and spelled wrong on purpose) is a greeting, a celebration and a sentiment. It is a new statement of an artist moving on and establishing the groundwork for a lasting career. His first record, For Emma, Forever Ago was entirely cohesive throughout and remained centered around a particular aesthetic, prompted by the time and place for which it was recorded. Vernon seems to have tested his boundaries to the utmost, and in doing so has managed to break free from any pre-cursing or finished forms.
Venue:
Red Rocks Amphitheatre, 18300 West Alameda Parkway, Morrison, CO 80465 – (720) 865-2494
Doors:
5:30 PM
*Price:
GA $39.75, RES $44.75
PURCHASE TICKETS
*All times and prices are gathered from other sources and we are not responsible for mistakes or inconsistencies. They are intended only as guidelines. Please, always call the venue if you desire the most accurate information possible.