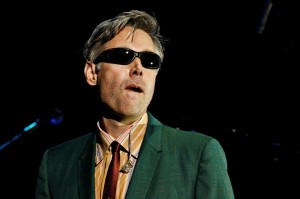 Listen Up Denver! wants to send you and a friend to see MTHDS Tribute to MCA for FREE!  
We have a pair of tickets to giveaway and all you have to do to enter this contest
is post "I wanna rock out with MTHDS to the music of The Beastie Boys at Cervantes'" on our Facebook Wall
PLEASE NOTE: Entry deadline is 5pm MST Wednesday June 6th
Why You Should Go: Just about a month ago, the music world lost one the pioneers of Rap music.  On May 4th, after a 3 year battle with cancer, Adam "MCA" Yauch of The Beastie Boys passed away leaving behind a huge void for Beastie Boys fans around the world.  On Thursday of this week, MTHDS will be reviving their Beastie Boys tribute show to honor the memory of MCA and delight fans.  It's sure to a night for the ages and Kinetix has signed on to open the show with their own Red Hot Chilli Peppers tribute.  Cervantes' will be rockin' late into the night and early morning hours!
While they never played with The Beasties, over the years, MTHDS have been booked aside The Roots, Ludacris, Guru, Everlast, 3OH!3, Asher Roth, Eek-A-Mouse, Groundation, Afroman, Collie Buddz, El-P, Warsaw Poland Bros, Whiskey Blanket, 40oz to Freedom, and many others. They also rocked the Honda Sessions '08 snowboard comp in Vail and the Mountain DewTour '09 in Breckenridge. All the acts they've shared the stage with embody a wide variety of styles, and in each case the MTHDS sound has proven a complimentary and vibrant addition.
Venue:
Cervantes' Masterpiece Ballroom, 2637 Welton Street, Denver, CO 80205 – 303/297-1772
Doors:
7:00 PM
*Price:
$7.00
Buy Tix
*All times and prices are gathered from other sources and we are not responsible for mistakes or inconsistencies. They are intended only as guidelines. Please, always call the venue if you desire the most accurate information possible.