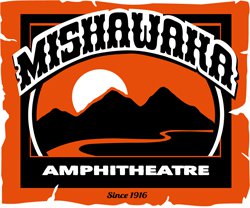 This statement was recently released by the staff at Mishawaka Amphitheatre concerning the devastating effects of the High Park Fire West of Fort Collins.
Due to the effects of the High Park Fire, Mishawaka Amphitheatre is canceling all concert events through June 22. The cancelled concert events were scheduled for Friday June 15 – 7 Walkers with Pimps of Joytime, Saturday June 16 – Motet with Dubskin, Sunday June 17 – Richard Thompson and Friday June 22 – Bruce Hornsby. Conditions permitting, the Amphitheatre will reopen Friday June 29 for Dark Star Orchestra.
The Mishawaka property is currently safe, however Highway 14 remains closed between Ted's Place and Walden. Evacuation orders are still standing for Mishawaka's location on Poudre Canyon Highway. Large gatherings in Poudre Canyon are deemed ill advised for the time being.
Mishawaka is eager to resume business as soon as it's safe to do so. Once the evacuation order is lifted and Highway 14 reopens, Mishawaka staff will take immediate action to reopen the restaurant and bar. GM Dani Grant says…'Mishawaka is an important community gathering place. We want to open the doors as soon as we can to offer our distressed neighbors a place where they can gather and grab a bite. Furthermore, we want to put our 50 plus employees back to work, not to mention the many contractors who depend on our business."
Support from Mishawaka's fans and friends has been immensely positive. There's no doubt that the High Park Fire has presented a clear threat to Mishawaka. The fire line surrounds the property to the south, east and west. "Call it what you will…wishes, vibes, or positive energy…the messages sent to us by 1000s of supporters…appears to be making a difference," says Grant. "Though we're immensely grateful that Mishawaka is still standing…our thoughts and compassion go out to all our friends and neighbors who the fire did not spare."
All ticket purchases and shuttle reservations will be automatically refunded for cancelled events.
Thanks for your understanding and kind thoughts. We hope you are all safe and sound as well…