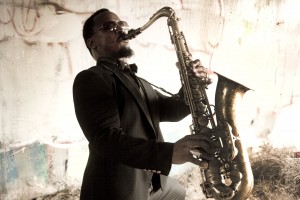 Why You Should Go: Karl Denson is both a founding member of the Greyboy Allstars and frontman of Karl Denson's Tiny Universe. Denson took the 'West Coast Boogaloo' style from the Greyboy Allstars, added some funk, hip hop and R&B elements, and KDTU was born. KDTU is constantly evolving and growing, taking on new projects and exploring different sounds. Last year's collaboration with Anders Osborne paid tribute to The Rolling Stones' Sticky Fingers [Editor's Note: See our review of the Sticky Fingers show here], and this week, KDTU is back on the Front Range with hometown pals Slightly Stoopid to pay a new tribute—this time to The Beastie Boys. Join them for a special night of music of The Beastie Boys with Karl Denson's Tiny Universe featuring Slightly Stoopid's Kyle, OG & DeLa.
Super props to Adam (MCA) Yauch. In light of our recent tribute and the attention to detail that requires, I've grown even fonder of The Beastie Boys and MCA's work and genius. Our sincerest condolences go out to his family, friends and fans. RIP.       – Karl Denson
In addition to the Boulder Theater headlining set, Denson will also perform the tribute at The Westword Music Showcase on Saturday afternoon at 4:20 PM in Denver.  Click here for more information.
Venue:
The Boulder Theater, 2032 14th Street, Boulder, CO 80302 – 303.786.7030
Doors:
8:00 PM
*Price:
ADV $22.50 – Buy Tix
DOS $26.00
*All times and prices are gathered from other sources and we are not responsible for mistakes or inconsistencies. They are intended only as guidelines. Please, always call the venue if you desire the most accurate information possible.