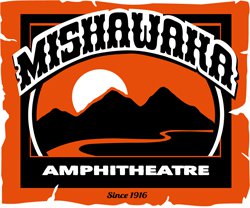 High Park Fire management officials report that Poudre Canyon Highway will not be open to the public in time for Mishawaka's scheduled concert events on June 29 and June 30. As a result, Mishawaka regrets to announce that the June 29 show with Dark Star Orchestra is being moved and the June 30 show with DeVotchka and Tea Leaf Green is cancelled.
Mishawaka is excited to announce that Dark Star Orchestra will be performing a High Park Fire benefit at Lefthand Brewing Company in Longmont on June 29 at 7:00 pm. Mishawaka ticket holders are welcome to use their tickets to gain admission to this concert. Though tickets will be sold for $35 at Lefthand Brewing, tickets purchased for the Mish show, valued at $26, will provide admission to the show. The Dark Star & Cold Brews concert will benefit the Northern Colorado Chapter of the Red Cross and the Rist Canyon Volunteer Fire Department with proceeds from ticket sales, beer sales, food sales, and merchandise sales. For more information and tickets: www.lefthandbrewing.com.
Refunds will be provided to those Mishawaka ticket holders who will not be attending this alternate event. Email to info@themishawaka.com to initiate a refund.
DeVotchKa and Tea Leaf Green will be performing at State Bridge on Friday June 29. Tea Leaf Green will also now perform at State Bridge on June 30. More information: statebridge.inticketing.com
Ticket refunds for the June 30 Mishawaka show will be issued automatically. Shuttle purchases for June 29 and June 30 will also be refunded automatically.