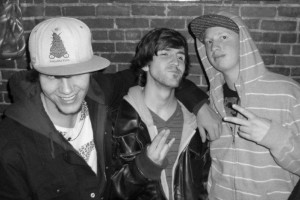 Why You Should Go: SunSquabi is the new and innovative electronic hydro-funk trio out of Boulder.  Composed of producer/guitarist Kevin Donohue, producer/bassist Andrew Clymer, and drummer Chris Anderson the group has played all over Colorado, including performances at Red Rocks Amphitheatre (Global Dance Festival 2011), The Gothic Theatre, Cervantes', The Fox Theatre, and 320 South in Breckenridge.
They are a high-energy group and always deliver great live shows as they blend several genres of music into a dance-worthy and progressive set. Anderson's drums provide an organic element to this musical fusion, supplementing the already stellar bass and ripping guitar. By incorporating electronic elements and sticking to their musical roots of funk, blues, and progressive rock, SunSquabi is proving, show by show, that they have a unique style and determination to rise above the average.
Venue:
The Bluebird Theatre, 3317 E. Colfax Ave, Denver, CO 80206 – 303/377-1666

Doors:
8:30 PM
*Price:
$8.00 Adv & $10.00 Door
Buy Tix

*All times and prices are gathered from other sources and we are not responsible for mistakes or inconsistencies. They are intended only as guidelines. Please, always call the venue if you desire the most accurate information possible.