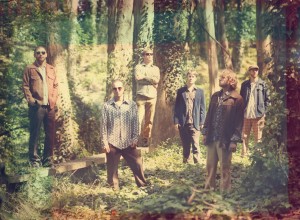 Photo by Abby Wilcox
Listen Up Denver! has a pair of tickets for you to see Monophonics
on Thursday night July 19th at The Bluebird Theatre for FREE.
All you have to do to enter this contest is post "I wanna see Monophonics funk up The Bluebird on Thursday" on our Facebook Wall.  
PLEASE NOTE: Entry deadline is 5pm MST Wednesday July 18th and the winner will be notified by email or Facebook.
Please be prepared to respond quickly to confirm you can attend or we'll pick another winner.
Why You Should Go: Monophonics sits on the fuzzy psych side of Soul and Funk and over the past seven years they have staked their claim as one of California's premier bands. Raised amid the Bay Area's rich musical culture, Monophonics have proudly carried on the tradition of music native to their hometown which flourished during the birth of psychedelia.  Paying homage to innovators such as Sly Stone, Norman Whitfield and Funkedelic's George Clinton, the 6 piece outfit displays their ability to put a moody stamp on each composition. Touching on everything from cinematic soul, heavy funk, 60's rock and spaghetti western laced with yellow sunshine acid, the album is sure to leave you tuned in and turned on!  They are sure to bring their best stuff to The Bluebird on Thursday and you don't want to be the one who missed out on this show!
Venue:
The Bluebird Theatre, 3317 E. Colfax Ave, Denver, CO 80206 – 303/377-1666

Doors:
7:00 PM
*Price:
$8.50 Adv & $10.00 Door
Buy Tix

*All times and prices are gathered from other sources and we are not responsible for mistakes or inconsistencies. They are intended only as guidelines. Please, always call the venue if you desire the most accurate information possible.