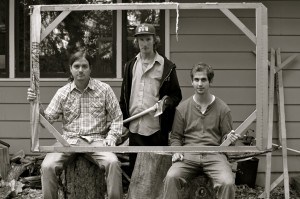 Why You Should Go: A stacked bill of great local artists like this doesn't come around too often.  These three groups embody the spirit and the sound of great Americana bands, while injecting a little Rock 'n Roll for good measure.  With the Folk Rock of Andy Palmer's Grub Street Writer coming up first, followed by up-and-coming roots rockers Strange Americans, the room is gonna be rockin' by the time Fort Collins' Alt-Country powerhouse, Mosey West takes the stage. Whether you are a fan of tight harmonies, well thought-out lyrics, or just a good ol' fashioned party, The Hi-Dive is the place to be on Friday night!
Venue: The Hi-Dive, 7 South Broadway, Denver, CO 80209 – (720) 570-4500
Doors:
9:00 PM
*Price:
$6.00 Buy Tix
*All times and prices are gathered from other sources and I am not responsible for mistakes or inconsistencies. They are intended only as guidelines. Please, always call the venue if you desire the most accurate information possible.