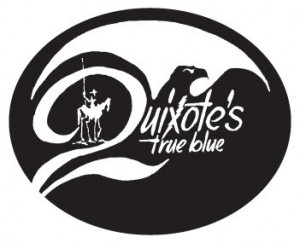 The rumors have been swirling for weeks, but now it's official.  The current location of Quixotes' True Blue at 2151 Lawrence Street is closing it's doors on November 4th and the Denver institution will be moving to 314 East 13th Avenue, into the space that is now Bender's Tavern.   Jay Bianchi, the owner of Quixotes', sat down with us last week to answer some questions about the move and the venues upcoming 16th Anniversary Party and while he confirmed the details then, he asked us to let him make the announcement.  Now that it's public information take a look at what he had to say:
"It will be Bender's," Bianchi revealed.  "It's a really cool space. I feel like it's got the best of Quixote's with the two stages and it's also got the best of Sancho's.  I'm actually really excited about it and I think it's why I decided to expedite the move. Right now I'm a lame duck president at this place [laughs] and I was like 'why do I want to put any more energy into this place when the new place is where I want to put all my energy.' So, the Sam Bush dates [November 2nd & 3rd] are going to be the last dates here and then we'll probably do a Sunday show with an ensemble cast, a 'Last Dance' kind of thing."
Stay tuned for the full interview a little later this week so you too can get excited for Quixotes' 5.0 . . . opening in about two weeks!!!