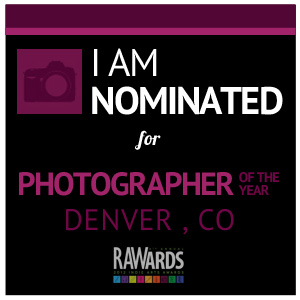 Listen Up Denver! one of our own will be showing his work in the 2012 RAWards semi-final showcase TONIGHT at Casselman's in Denver.  Johne Edge of Stereo-Phonic Photography, is one of our longtime contributors and was nominated as a semi-finalist in this years RAWards.  We encourage all Listen Up Denver! fans come on out to this event and help Stereo-Phonic Photography advance to the finals. You, the local community, are invited to cast a LIVE VOTE! and three local judges, invited by RAW, also cast their vote. These two factors decide who will represent Denver in the RAWards Finals. Denver winners will be announced at the show! There are artists in seven different categories so there is a lot to see and vote for! You won't want to miss this event!
Need another reason to join us for RAWards tonight? Drambuie, one of our RAWards sponsors, will be offering one free Drambuie drink to the first 100 people that walk in the door! Doors open at 7PM and voting begins at 7:30PM, so don't miss out on this chance to vote for your favorite artists and drink free!!
This is an 18+ event.  Tickets are $15 online, and $20 at the door. For more details please visit the Denver RAWards Site Now!
Casselman's Bar & Venue
2620 Walnut Street Denver, Colorado 80205
p.720-242-8923 | f.877-667-7572