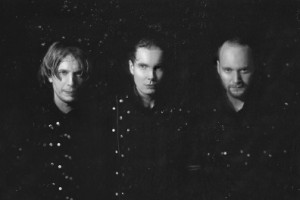 SIGUR ROS
Saturday, April 6th, 2013
1stBank Center
Tickets: $40.95 – $50.95
On-Sale: Saturday 11/17 @ 10am
PURCHASE TICKETS 
This morning Sigur Rós announced their biggest North American tour to date. The trek, which includes a headlining show at New York City's prestigious Madison Square Garden and an intimate show at 1stBank Center in Broomfield, Co, will be the most expansive Sigur Rós live experience yet with the band taking the stage alongside all the additional players and expanded brass and string sections that were present at their summer shows. This time, however, they will be incorporated into a completely new show, which also comes with the potent promise of brand new material, post-dating even this year's ambient-leaning Valtari album.
The band recently debuted a new song, "Brennisteinn," at this year's Iceland Airwaves Festival, which was greeted with immediate praise upon being posted online.
"'brennisteinn' ("brimstone") was violent, rude and irresistible: slow, mourning rock with bass tones so low and loud they rattled the floor, cut with a stubbornly delicate romanticism," said rolling stone's david fricke about the new track. "but just as the end seemed near and you expected the band to stomp off into their usual ether, the rhythm changed for the faster, with bassist georg holm and drummer orri páll dyrason locking in a brisk, extended techno surge. metal and dancing are the last things you expect at a sigur rós gig; both suit them. they should keep it up."
Sigur Rós also revealed that tickets to the North American 2013 Spring tour will get you more than just entry to the show! Every ticket purchased will include a digital copy of a three-track EP, containing new and unreleased music, which will be made available to ticket holders on March 22nd, 2013.
Sigur Ros North American Tour
03/24/13 Sun GMU Patriot Center Fairfax, VA
03/25/13 Mon Madison Square Garden New York, NY
03/26/13 Tue Agganis Arena Boston, MA
03/27/13 Wed Bell Centre Montreal, QC
03/29/13 Fri Scotiabank Place Kanata, ON
03/30/13 Sat Air Canada Centre Toronto, ON
04/01/13 Mon Fox Theatre Detroit, MI
04/02/13 Tue UIC Pavilion Chicago, IL
04/03/13 Wed Roy Wilkins Auditorium St. Paul, MN
04/06/13 Sat 1stBank Center Broomfield, CO
04/08/13 Mon Verizon Theatre Grand Prairie, TX
04/09/13 Tue Bayou Music Center Houston, TX
04/10/13 Wed Cedar Park Center Cedar Park, TX
04/12/13 Fri Comerica Theatre Phoenix, AZ
04/17/13 Wed Bill Graham Civic Auditorium San Francisco, CA