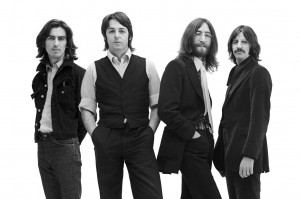 Why You Should Go: You probably have heard a few Beatles tunes, and you probably have a few favorites you know all the words to. Well, you obviously aren't alone, so "Come Together" with your Beatle loving brethren and sing along with the best of the Denver music scene as they deliver an evening of Beatles songs.  Oh, and if you do find someone who has never heard of the little band from Liverpool, well, bring them along with you.
This all-star tribute to The Beatles features The Oak Creek Band, The Congress, The Foot., Parlor Pickers, and Jaden Carlson, along with members of Mountain Standard Time, Kinetix, Fox Street Allstars, Atomga, Trout Steak Revival, and Olora Bros.  Simply put, this is a line-up you will not want to miss as they come together to play some of the most popular songs of all time!!!
Listen Up Denver! has a pair of tickets to see "Come Together" on Friday night at Stoney's.
All you have to do to enter this contest is post "I Want To Celebrate The Beatles On Friday Night At Stoney's" on our Facebook Wall.  
PLEASE NOTE: Entry deadline is 5pm MST Thursday December 6th and the winner will be notified no later than 7pm MST the same day.  Please be prepared to respond quickly to confirm you can attend or we'll pick another winner.
Venue: Stoney's Bar & Grill, 1111 Lincoln Ave, Denver, CO 80203 – 303/830-6839
Show:
9:00 PM
*Price:
$10.00 at The Door
*All times and prices are gathered from other sources and we are not responsible for mistakes or inconsistencies. They are intended only as guidelines. Please, always call the venue if you desire the most accurate information possible.