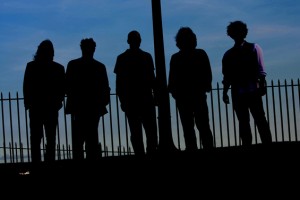 Why You Should Go:  Assembly of Dust has a sound that recalls the likes of The Band and Neil Young, but they have taken that early 70's Americana sound and put their own contemporary spin on it that has earned comparisons to Railroad Earth, Dawes and even Wilco.  While they haven't played Colorado in nearly three years, AOD has a large and rabid following on both coasts, regularly selling out NYC's Bowery Ballroom, Boston's Paradise and San Francisco's Independent, as well as performing at major festivals like Bonnaroo. Featuring former Strangefolk front man Reid Genauer on vocals and rhythm guitar, lead guitarist Adam Terrell, bassist John Leccese, keyboardist Jason Crosby, and drummer Dave Diamond, Assembly of Dust should have no problem packing The Summit Music Hall when they come to town this weekend, so don't get left out in the cold!
Everyone from USA Today to The New York Times to The Village Voice have bestowed their critical kudos on AOD's 2009 album Some Assembly Required and they are about to release their fourth studio record entitled Sun Shot.  (You should be able to get it at the show before you can buy it in stores.) If you like thoughtful lyrics, powerful songwriting, as well as finely crafted Folk and Rock & Roll, do not miss this show!
Venue: Summit Music Hall 1902 Blake St. Denver, CO 80202 303-487-0111
Doors: 8:00 P.M.
*Price: Advance Ticket Price: $17 Day Of Show Price: $20
Click Here To Purchase Tickets
*All prices are gathered from other sources and we are not responsible for mistakes or inconsistencies. They are intended only as guidelines. Please, always call the venue if you desire the most accurate information possible.