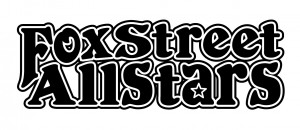 Denver's Fox Street Allstars have announced that their new album Tough Talk will be released nationally on February 26th. The band will celebrate with an intimate listening party that same evening in Denver at Mile High Spirits where the album will be played in its entirety and the band will perform a short but rare acoustic set of the new tunes.
On Saturday March 2nd, the band will play their hometown release and the newly renovated Larimer Lounge. The night is sure to offer many surprises and special guests.
Tough Talk was recorded over the summer of 2012 at Scanhope Sound in Littleton, CO and engineered by Josh Fairman of Kinetix. The album features Joe Tatton of The New Mastersounds on organ, pedal steel by Grammy-award-winner John Macy and The Black Swans on backup vocals. The album is a rich roller coaster of roadhouse blues with a super-sized helping of funk, rock and soul.
Make no mistake, the Fox Street Allstars (FSAS) reek of the roadhouses and West Texas honky-tonks of the Deep South that inspired their signature sound.  The band brings an all-out-party to every show by pouring their hearts and souls into every note.  No one really has any idea where front man Jonathan "Skippy" Huvard channels his soulful, whiskey soaked vocals and frenetic stage presence but the result is a blistering powerhouse of sound.
"It's been an incredible last two years" Huvard said. "This second album has been a long time in the making, and we're very proud of the results. We think it has a more mature and full sound and is a terrific reflection of where we are now as a band. Playing all over the country in the last year including headlining 20 shows in a 24 day span really helped us come together and I feel we're playing at a very high level right now. To see our New Year's Eve show in Jackson, WY at the Pink Garter Theatre sell out in advance was a great feeling going into 2013. We expect this will be a big year for us."
If their opening slots on multiple national tours with funk legends The New Mastersounds are any indication, the FSAS are a band that is poised to break through into the mainstream at any moment. There's a reason why artists like Papa Mali, Robert Randolph, Brian Jordan, Nigel Hall, Stanton Moore, Tony Hall, Corey Henry, The Motet, George Porter Jr., and others have sat in extensively with the band: musicians realize these guys have serious chops and the sound is some serious fun.
Fox Street Allstars Tour Dates
1/10 – Connor O'Neils – Boulder, CO
2/8 – Shakedown – Vail, CO
2/13 – Grainey's – Boise, ID
2/14 – John's Alley – Moscow, ID
2/15 – John's Alley – Moscow, ID
2/16 – Whiskey Jacques – Moscow, ID
2/22 – The Eldo – Crested Butte, CO
2/23 – Spur Bar & Grill – Park City, UT
2/24 – Crystal Bay Casino w/ Galactic – Cryatal Bay, NV
2/26 – Tough Talk Listening Party – Mile High Spirits – Denver, CO
3/2 – Tough Talk Album Release Show – Larimer Lounge – Denver, CO
3/7 – Tough Talk Album Release Show – Ghost Ranch Saloon – Steamboat Springs, CO
3/8 – Tough Talk Album Release Show – Shakedown – Vail, CO
3/9 (Early) – Frozen Dead Guys Days – Nederland, CO
3/9 (Late) – Tough Talk Album Release Show – First Street – Nederland, CO
4/4 – 4/7 – Sun Valley Resort at Warm Springs Lodge – Sun Valley, ID
Look a return to Texas in March plus a huge Southeastern tour in April!
For a complete list of dates, please visit www.foxstreetllstars.com.