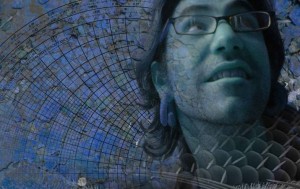 The Scene: Years ago a seed was planted on a mountain next to a river and into the collective consciousness of music freaks. It was watered regularly, eventually taking root. It grew into this beautiful stalk with loving branches and friendly leaves. Each year since it has grown, budded and left all of those aware with an even bigger Sonic Bloom than the last.
What began as a small festival meant to showcase a vein of intelligent dance music not yet tapped, has blossomed into arguably the premier electronic festival this side of the Mississippi. No more than 3 months had passed since the gates were closed before I started fielding the question: "Are you going to Sonic Bloom?"
As the winter comes to its end, and the spring does what it has to do, there is a buzz forming while the pollen spreads. Last Friday a taste was offered up in the form of Sonic Bloom's first pre-party. Holding nothing back, the bill was a co-headline featuring two of the most brilliant minds in not only the electronic scene but, music as a whole.
Bluetech: Walking through the front doors of Cervantes' is always a dice toss. Regardless of where your head may be, you aren't ever really sure about what is going on at the other end of that little hallway. At best, a vague assumption can be made by the ratio of wide eyes to bushy tails and as you decide whether to stash or check your jacket, the music becomes apparent. The closer you get the less important everything else becomes. Eventually, everyone finds that sweet spot where they belong.
My place was in front of the right speaker. I found it right as Evan Bartholomew, better known as Bluetech began his set of music. There was a screen behind him. There were white screens shaped like clouds above him to the left and right, stretched partially over the crowd. On the screens played extensions of each sound coming out of the little boxes he manipulated. I found myself only occasionally focusing on the screens as I have trouble keeping my eyes open when I travel through the soundscapes that Bluetech creates. The images he manifests in my mind far trump anything the naked eye could see.
His music has the ability to dig inside of you. Before you know it, your feet are moving, your head is bobbing, mouth stretched ear to ear, eyes closed, and everything is exactly as it is supposed to be as you enjoy his trademark funky underwater, mescaline space-boogie.
For many artists in the EDM scene, being both a talented DJ and top notch producer comes as challenge. Bluetech bridges that gap with a brilliance that is almost unmatched. As I've said in previous reviews of Bluetech, he is classically trained on piano and a master of many other instruments. That comes as no surprise after you listen to the songs he produces. By the end of his nearly 2 hour set, everyone in the place was on the same level. The field was unifying and the anticipation was growing for another master of sound to blow some minds.
Random Rab: For many in the EDM scene, Random Rab is known for his sunrise sets and his ability to make you soul feel like it is shining. If you are anything like me you have had more than one religious experience while listening to the sounds this man creates. He is not only one of the most talented musicians I've ever had the pleasure of meeting, but he is easily one of the most down to earth, nicest people on this planet.
Joined by percussionist Cedar Miller and a slew of other instruments, Random Rab took his place behind the table of music machines to an uproarious cheer from the all of the smiling faces. What is so amazing about Rab's music is that he not only is mixing sounds he has created in a studio while on stage, he sings and plays a whole multitude of other instruments.
The low frequencies that he produces feel as if they are coming right from inside of you. Your soul vibrates within the walls of your skin. It was clear by the faces around me that we were all witnessing a magical set of music. In the middle of the stage was an instrument I have never seen. I had to make a few laps and lean far over the rail to even begin to comprehend what in the hell it was. After the show he informed me that it was a Guzheng, a stringed instrument from China. I learned later that it is a form of a Zither that has 18-23 strings and removable bridges. The fact that he is able to go from a guitar, to a computer, to a Guzheng is testament, in and of itself, to the musical prowess this man has.
All the while Miller kept perfect rhythm on the wildly eccentric drum set; at times jumping high into the air and coming down just in time to keep up with the magic that Rab was creating. His set consisted of everything everyone wanted to hear. I couldn't even count how many times I heard a different voice around me say the words "This is my favorite Random Rab song!" It was as if he asked everyone what they wanted to hear beforehand and formulated his set list around the audience.
The set stretched on far past closing time. Out of the corner of my eye I could see the house lights from The Other Side and brooms being pushed around. That had no affect on what was happening in the big room. Just when I thought it was over, I finally got my chance to look around at all my friends and shout the words: "This is my favorite Random Rab song!" He ended with "Apparently," which on more than one occasion has brought tears to my eyes, this one being no different.
It was a unanimous decision that this was by far one of the best Random Rab sets many of us had seen. If it was any indication of what we will be in-store for come June, then I highly recommend picking up tickets for what will, without-a-doubt, be the top EDM festival of the summer; Sonic Bloom. Between the pure bliss, the unconditional love, and the fucking amazing sounds, we really couldn't have asked for more from this night.
Energy: A+
Musicianship: A+
Sound: A
Stage Presence: A
Set/ Light show: A
Overall: A

I rode my skateboard from school in 7th grade to my buddy Vince's house where he put on the song "Perfect Government" by NOFX and I was hooked. The next day I bought the album Duh by Lagwagon. The next year I saw Against Me! at the Starlight Theater in Fort Collins, my mom dropped me off. I've since devoted every waking hour to anything done with passion. My speakerbox bumps everything from Lil' Wayne to Pablo Casals. I was never very good at making music, but I am damn good at listening to it. I've been filling up yellow notepads with random thoughts and misspelled words for as long as I can remember. I enjoy whiskey of all sorts, Newport cigarettes and the company of my family. I've got an addiction to run-on sentences that I'll probably never cure. A solid handshake with a stranger who has become a friend over a few beers means the world to me. You'll often find me wide eyed and wandering with an ear to ear grin. I live for funky break beats and spreading the love.