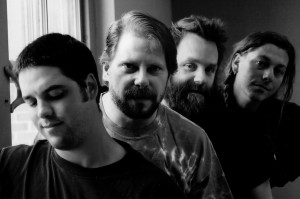 Why You Should Go: Did you know that there are many fine and upstanding Americans who honor the therapeutic value of live rock-n-roll music and, subsequently, beer…The Big Wu does.  The musical influences that helped create the Big Wu were loud, and large, and heartfelt. And over the past seven years, this Minnesota troupe has stepped into the role of creating the type of music that wants to course through your veins. Writing in truly American styles, The Big Wu slides, bends, rumbles, and chicken-picks with on the top intensity and good-time fervor. The band will perform their 1997 debut album, Tracking The Buffalo Through The Bathtub and will be joined by local favorites Musketeer Gripweed, making this a must see show!
Venue: Cervantes' Masterpiece, 2637 Welton Street, Denver, CO 80205 – 303/297-1772
Doors: 8:00 pm. Show starts at 9:00 pm
*Price: $15.00 Adv. $20.00 DoS
Buy Tickets
*All prices are gathered from other sources and we are not responsible for mistakes or inconsistencies. They are intended only as guidelines. Please, always call the venue if you desire the most accurate information possible.