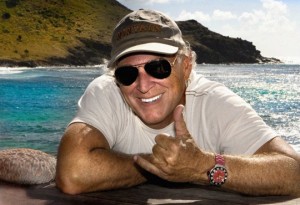 JIMMY BUFFETT
Tuesday, October 22nd
The Pepsi Center
Tickets: TBA
On-Sale: June 17th @ 10am
PURCHASE TICKETS
Jimmy Buffett has been busy, but it's not what you think.
Instead of getting wasted away again in Margaritaville, or looking for his "lost shaker of salt," the singer has been writing books and building a business empire to go along with his storied singing career.
Buffett, now 66 years old, began performing in 1965 and has toured every year since 1976. That's 37 consecutive years. This year's "St. Somewhere Tour" is scheduled to roll through Denver's Pepsi Center on October 22nd, just days after a two night stand in Las Vegas.