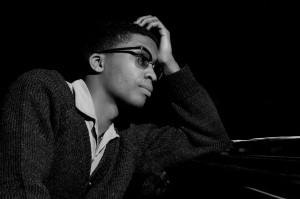 Why You Should Go: Whenever the members of The Motet put together a tribute show you should take notice.  Over the years they have covered The Talking Heads, The Grateful Dead, and Earth, Wind and Fire among others but the music of Herbie Hancock is a perfect fit for Colorado's favorite funky bunch.  The lineup this time around is also nothing to sneeze at. Lead by Joey Porter (Motet, Juno What), Garret Sayers (Motet), Dave Watts (Motet), Dave Schwindt (KHB), Dominic Lalli (Big Gigantic), and Jason Hahn (SCI, EOTO) this lineup is guaranteed to please.  If you've missed the Hancock tribute in the past you will be afforded another chance to catch this stellar show Wednesday at Cervantes' Masterpiece Ballroom.  It is highly suggested that you catch this show!
Venue:  Cervantes' Masterpiece, 2637 Welton Street, Denver, CO 80205 – 303/297-1772
Doors: 8:00 pm. Show starts at 9:00.
*Price: $15.00 Adv. $20.00 DoS
Buy Tickets
*All prices are gathered from other sources and we are not responsible for mistakes or inconsistencies. They are intended only as guidelines. Please, always call the venue if you desire the most accurate information possible.