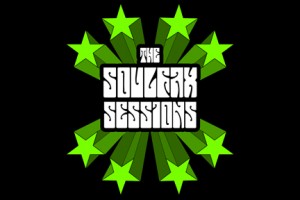 In case you aren't already aware, SoulFax Sessions are a weekly FREE music night at Park House on Thursdays and on June 27th, we featured Jordan Linit and Chris Beck of Kinetix, Charles Parker Mertens of Ableminds, Jasson Martin and a great little sit-in from Jeff Prah on vocals! Everybody in Denver knows the weekend starts on Thursday, and Listen Up Denver! and Park House are providing Denver the perfect excuse to sweat, sin, shimmy and shake their way into the weekend! Don't miss a SoulFax Session . . . watch the video below to find out why as these guys improvise a great little Jazz-Hop jam we are calling "City Tonight."
"City Tonight" – Improvised On The Spot By This Group
SoulFax Sessions
June 27th, 2013
Park House – Denver, CO
This SoulFax Session Featured:
Jordan Linit of Kinetix
Chris Beck of Kinetix
Charles Parker Mertens of Ableminds
Jasson Martin
with Special Guest Jeff Prah featured on this track.
SoulFax Sessions are a weekly FREE music night at Park House in Denver, CO. Featuring members of Great American Taxi, The Motet, The Congress, Fox Street Allstars, YAMN, Kinetix, ATOMGA, The Whales, and more, SoulFax Sessions also showcase special guests musicians from out of town and feature appearances and sit-ins by many others local musicians.
Everybody in Denver knows the weekend starts on Thursday, and now Listen Up Denver! and Park House are providing Denver the perfect excuse to sweat, sin, shimmy and shake their way into the weekend!
Video Recording: Listen Up Denver! & b1n4ry Visuals
Audio Recording: Listen Up Denver!
Video Editing: b1n4ry Visuals
This video was sponsored by Larry H Miller Volkswagen
8303 W Colfax Ave Lakewood, CO 80214
(303) 237-1311
http://www.lhmvw.com