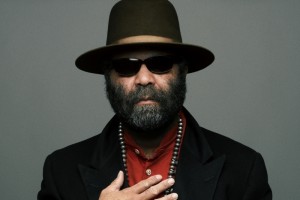 Why You Should Go:  Colorado's own Otis Taylor will perform his signature "Trance Blues" at Park House in celebration of the 20th anniversary of The Telluride Blues & Brews Festival.  Taylor is known for his raw approach to addressing heavy, but everyday topics. Life ain't easy the Blues tell us, but it doesn't mean we gotta be all glum about it. Taylor sings songs and tells the truth, acknowledging the social issue weighing us down while simultaneously lifting us up. Now if that ain't the true purpose of the Blues, what is?
Opening for Otis Taylor is Delta bred Robby Peoples who is one of the most distinct, powerful, and bluesy voices on the Denver music scene today. He too speaks of harsh truths in his lyrics and has an authenticity that is staggering for a man his age. Charismatic and charming, Peoples energetically growls tunes about late nights, whiskey bottles and bad decisions…a perfect primer for the Park House party.
Venue:  Park House, 1515 Madison St, Denver, CO 80206 – (303) 321-0585
Showtime: 7:30 pm
*Price: $10.00
Buy Tickets
*All prices are gathered from other sources and we are not responsible for mistakes or inconsistencies. They are intended only as guidelines. Please, always call the venue if you desire the most accurate information possible.