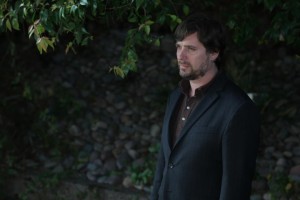 Why You Should Go: Robert Walter performs all his own stunts. For 20 years, the San Diego native has been pulling drawbars and pushing the limits of the Hammond B3 organ. As a founding member of the Greyboy Allstars, he helped usher in the funk-jazz renaissance of the early '90s and has continued to keep one hand comping chords in the instrument's funky past while the other explores ever-new melodic terrain with his many solo projects.
Make no mistake Fox Street Allstars reek of the roadhouses and West Texas honky-tonks of the deep south that inspired their signature sound. The band brings an all-out-party to every show by pouring their hearts and souls into every note. No one really has any idea where front man Jonathan "Skippy" Huvard channels his soulful, whiskey soaked vocals and frenetic stage presence but the result is a blistering powerhouse of sound that defies his age and time itself.  Do not miss this show this monster night of music this Friday at Cervantes' Otherside!
Venue:  Cervantes' Other Side, 2635 Welton Street, Denver, CO 80205 – 303/297-1772
Doors: 8:00 pm. Music starts at 9:00 pm.
*Price: $15.00 Adv. $17.00 DoS
Buy Tickets
*All prices are gathered from other sources and we are not responsible for mistakes or inconsistencies. They are intended only as guidelines. Please, always call the venue if you desire the most accurate information possible.