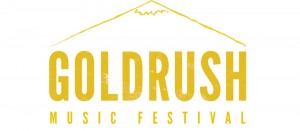 Whenever you hear talk of the game bingo, what's the first thing that comes to your mind? Little old ladies armed with Bingo Brite daubers, ready to stamp the many bingo cards spread in front of them as soon as the ball caller calls out a number? Add a few hip 20-and-30-somethings into that mental image and you've got a pretty good picture of the current bingo scene.
Confused? For one reason or another, the 20-something set has started to drift towards bingo hall games and other bingo-themed events. They don't seem to be liking the classic game "ironically", either. It looks like the current popularity of FoxyBingo.com and some themed musical bingo games have become the catalyst drawing the younger set towards bingo.
One themed bingo game that is all the rage these days is indie musical bingo. Those who've never tried indie music bingo before will find that it basically has the same rules as normal bingo but instead of numbers, the bingo cards have the name of indie bands in boxes. It's a great way not only to spend a fun night out with friends but to prove your indie cred as well.
You won't do all that well at indie bingo if you don't know any indie bands, of course. The good news is that a bunch of them – from local groups to national acts – will be in Denver this September for the third annual Goldrush Music Festival. The two-day festival will take place on September 27th and 28th. Unlike last year, however, Goldrush 2013 won't be taking place at the Deer Pile. The festival will instead be spread over two venues: the Sidewinder Tavern and Crash 45, both in the Globeville area.
Below is a look at the festival's lineup. You can also check the official site to hear samples of each group's music. Get to know them, listen to their musical peers, and kick some indie ass at your next indie bingo game.
NOVELLER (BROOKLYN, NY)
HIDEOUS MEN (DENVER, CO)
THOLLEM ELECTRIC'S KEYNGDRUM OVERDRIVE (N/A)
ACCORDION CRIMES (DENVER, CO)
M. SAGE & THE CONTINENT STRINGS (FORT COLLINS, CO)
SCAMMERS (KANSAS CITY, MO)
LEE DOCKERY (AUSTIN, TX)
COMFORT LINK (BALTIMORE, MD)
PYTHIAN WHISPERS (DENVER, CO)
MV & EE (BRATTLEBORO, VT)
LEE NOBLE (LOS ANGELES, CA)
GIANT CLAW (COLUMBUS, OH)
MOLE PEOPLE (CLEVELAND, OH)
DEREK ROGERS (LOS ANGELES, CA)
SAGUACHE (DENVER, CO / SEATTLE, WA)
PAW PAW (DENVER, CO)
COP CIRCLES (DENVER, CO)