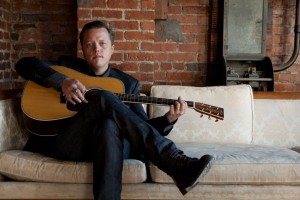 Why You Should Go: It has been a dozen years since Jason Isbell showed up at a party and left in the Drive-By Truckers' van with two travel days to learn their songs. After 6 productive years with The Truckers, Isbell went out on his own and his solo career has seemed effortless since.  From Sirens of the Ditch (2007) to Jason Isbell & The 400 Unit (2009), through Here We Rest (2011) and last year's Live From Alabama; these are loud records, unrepentantly southern, resplendent with careful songwriting. Songs which inspire and intimidate other musicians, and critics.
His most recent effort, Southeastern, is not a record Jason has made before, and not simply because the glorious storm and drama of his band, the 400 Unit, is absent. They will tour together; it's not a breakup record, not an album of dissolving, but, rather, songs of discovery.  So get on down to the Bluebird Theater this Wednesday to catch this amazing singer-songwriter.
Venue:  The Bluebird Theatre, 3317 E. Colfax Ave, Denver, CO 80206 – 303/377-1666
Doors: 7:00 pm. Showtime: 8:00 pm
*Price: $18.50 Advance, $20.00 DoS
*All prices are gathered from other sources and we are not responsible for mistakes or inconsistencies. They are intended only as guidelines. Please, always call the venue if you desire the most accurate information possible.