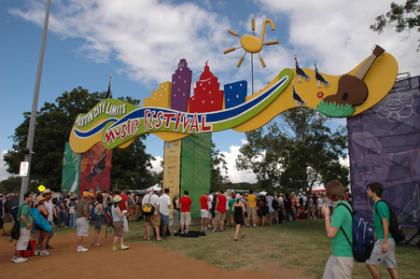 Austin City Limits. It has been a Public Television program showcasing some of the best musical talent our country has to offer for 30 years and for the last five it has also been a major popular music festival. This year the Festival was held September 15, 16 and 17 in Zilker Park just a couple of miles from the 6th Street music scene. With over 160 performers, Austin City Limits Festival brings an eclectic variety of music to the eight stages set up in the massive park.
Since I got back from Austin several people have asked me what the "Highlight" of the festival was. Let me tell you, I haven't been asked a harder question since "what's your favorite band?" The reality is that there were many, many, highlights for me and singling out just one wouldn't do this festival, or my memories, any justice at all. So I am going to share as many as I can.
For instance, I couldn't go without mentioning Cee-Lo and Danger Mouse and the rest of Gnarls Barkley who played the main stage on Friday afternoon. Dressed in lab coats and plaid shirts they introduced themselves as John Nash and the Beautiful Minds while their 13 person band covered Thomas Dobly's "Blinded Me With Silence." It wasn't long before the 90 plus degree heat forced Cee-Lo and the rest of the 13 person band out of the lab coats but the band never turned down the energy, pounding out nearly every track on their breakout debut album St. Elsewhere. Unfortunately the crowd thinned out significantly after summer anthem "Crazy" came to an end and didn't catch the three songs that rounded out the set, including a set ending version of "Smiley Faces" that did indeed bring smiles to the faces of many. These guys have made me believe soul music can once again make it in the mainstream.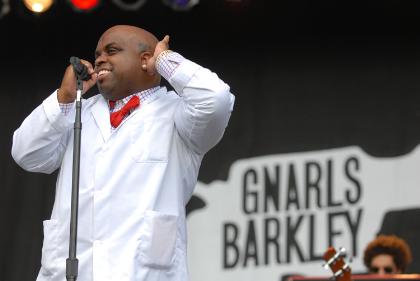 Later the same afternoon Thievery Corporation provided just the pick me up I needed after a mellow Cat Power set (where she did a stripped down cover of "Crazy"). Their dub infused beats, live horns, and highly energetic vocals had people dancing in the late afternoon sun more a hundred yards from the stage.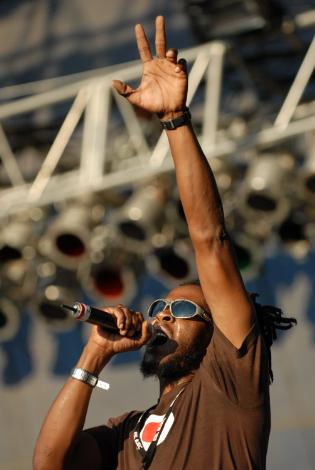 Traditional Irish Soul was featured Friday evening when Van "The Man" Morrison took the stage clad in trademark dark suit and pork-pie hat. Over the course of his 90 minute set Morrison proved that he is still every bit that musician that he was when he rose to fame in the 60's. Though he had a full band with him including a string and horn section, it was the man on Hammond B3 organ who stole the show. In my opinion it was good to hear him play so much material from recent albums such as Pay The Devil and Back On Top and not rest on his laurels as so many of his generation have. Maybe it would have been nice if Morrison had scattered the "hits" throughout the set a bit more but he did run through "Bright Side of the Road" and "Moondance" before wrapping up the evening with "Wild Night," "Brown Eyed Girl" and "Gloria" to send everyone out into the humid Austin night.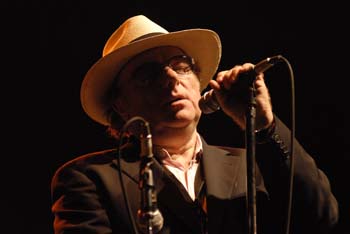 Saturday began for me with Centro-Matic, a local band that made it to the "big stage" for the first time. Being the first band on the main stage isn't easy as the crowd doesn't really fill out until later in the afternoon but several thousand people came out to support the local boys as they played their hearts out. Their fuzzed out bar-room rock highlighted by Will Johnson's warbling tenor was a great way to kick start the day as they rocked through "Mighty Midshipman," "Flashes and Cables," "Calling Thermatico" and "Patience for the Ride" during their 60 minutes of "outdoor, mother fucking, big stage, rock music!"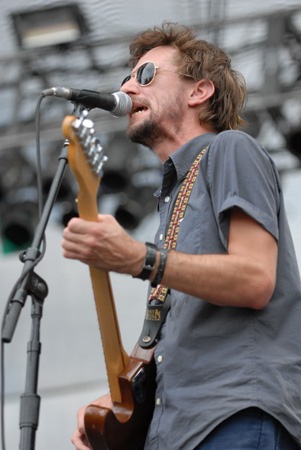 Speaking of big stage rock music, The Secret Machines rocked the Heineken Stage later Saturday afternoon. From the opener "Alone, Jealous and Stoned," their afternoon set was a who's who of classic rock influences that ranged from Rush to Pink Floyd to Led Zeppelin while somehow managing to maintain a sound was uniquely their own. These three extremely talented musicians worked together seamlessly to become one of the tightest bands I heard the whole weekend.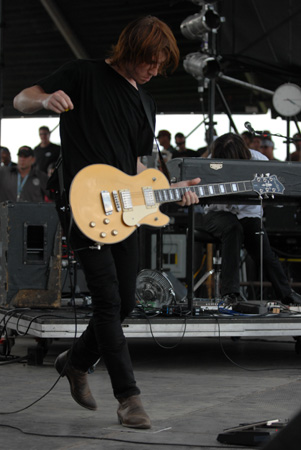 I've got to admit I skipped most of The Raconteurs to check out Iron & Wine who went on right after them. I could hear bits and pieces and was told by reliable sources that Jack White, Brendan Benson and company put on a screamer of a show. They front loaded their 60 minutes with "Level" and "Steady As She Goes" and then settled down into their groove. This is probably the one set I really regret skipping.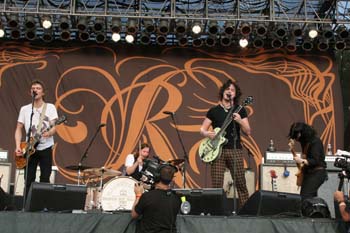 Known for stark arrangements and a very mellow vibe, Iron and Wine surprised me a bit on Saturday night. After opening with "Sodom, South Georgia," a shaggy Beam called on his band to ratchet things up a bit for this "big festival crowd." Apparently afraid he couldn't recreate the intimacy he is known for in such a huge setting, Iron and Wine proceeded to rock out. While it was great to hear songs like "Freedom Hangs like Heaven," "Evening on the Ground," "Jezebel" and "Naked As We Came," I have to admit that I prefer the original arrangements to the ones that dominated the ACL set.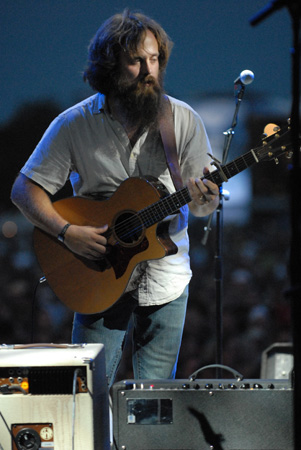 The crowd at the festival in general reflected the eclectic nature of the music with just about every demographic being represented, but it was probably Willie Nelson who drew the most diverse crowd of the weekend. His Saturday night performance on the AMD Stage was so crowded that getting within 100 yards of the stage after he came on was next to impossible. He opened his 75 minute set with "Whisky River" and sprinkled hits such as "Crazy" (no, not the Gnarls Barkley song), "Beer For My Horses," "Always On My Mind," and "On The Road Again" through his performance. It was simply too crowded to hear or see well so we decided to head off toward downtown for the late night String Cheese Incident show at Stubbs Bar-B-Q.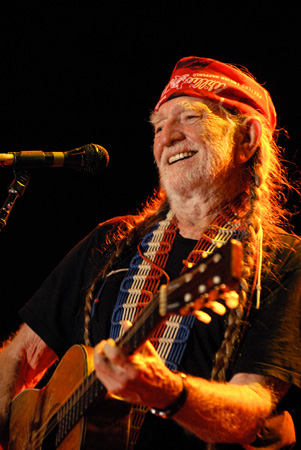 After waiting outside Stubbs for 45 minutes in the worst line of the weekend, we finally got inside midway through SCI's second song, "Sittin' On Top of the World." While the band members claim Stubb's as one of their favorite venues they hadn't played there in more than six years since its capacity of only 2,300 is simply too small for most of their tours. The venue itself is a small outdoor stage in the backyard of the famous Bar-B-Q joint right on the edge of downtown Austin. In a set dominated by instrumentals such as "Rhum 'n' Zouc" and "Rivertrance," SCI also covered Steppenwolf's "Magic Carpet Ride" and closed out the evening with a monster version of "On The Road" that segued into opener "Way Back Home."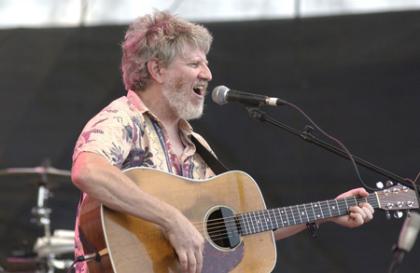 Sunday afternoon brought one of the rawest rock-n-roll performances of the weekend. Sam Roberts Band came on to the Heineken Stage about 15 minutes early (a rarity at ACL) and was covered in sweat midway through their raucous opener, "The Resistance," from recent release Chemical City. This band has captured the essence of Rock-n-Roll. The band consists of 2 driving guitars, bass, keys and big huge Bonham style drums, and Roberts himself plays the part of the charismatic front-man as well as anyone today.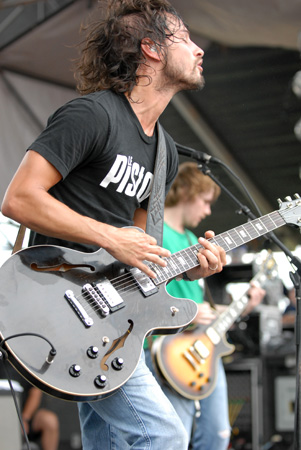 I split my mid-afternoon time between Ween and Matisyahu. You really couldn't get two more different bands, but both were thoroughly entertaining. Ween came out to a thunderous ovation and opened their set with Exactly Where I'm At. The brothers Ween were in good spirits and even covered the Paul McCartney penned "Let Me Roll It." Apparently surprised by all the blank stares from their devoted fans Gene leaned over the mic and shouted "It's a Wings song people, Wings." Their 17 song set included "Touch My Tooter," "Spinal Meningitis Got Me Down," "Bananas & Blow" and closed with "Doctor Rock" from their 1991 album The Pod.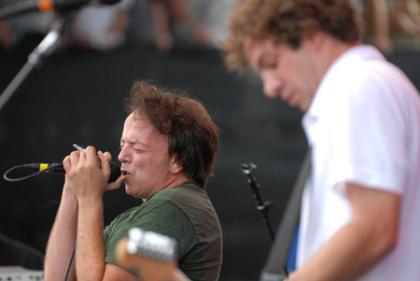 Matisyahu on the other hand wasn't singing about touching any tooters, Spinal Meningitis or blow. The Hassidic Jew was focused in a decidedly more religious direction. Opener "Lord Raise Me Up" set the stage for a show ideally suited for its Sunday slot. It is as if he is channeling Eminem and Bob Marley at once to create spitfire reggae songs that pay homage to both his religious and musical backgrounds. His passionately energetic performance had the entire main stage crowd on their feet right through his finale "King without a Crown" that was first featured on Matisyahu: Live at Stubb's recorded in Austin and became the song that really put him on the map.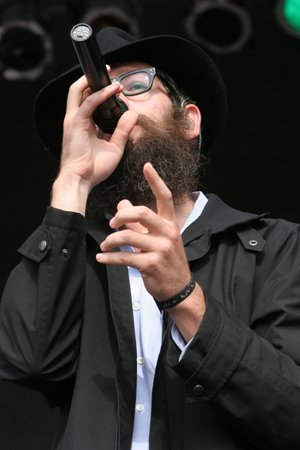 The sunset slot on Sunday evening welcomed one of my most anticipated sets of the weekend: The Flaming Lips. As their set began with the sun beating on the stage, Lips front man Wayne Coyne climbed into an enormous plastic bubble which was then rolled off the front of the stage into the crowd. He proceed to walk and crawl on top of thousands of hands while an army of Santa's took their positions stage left and an army of aliens took their position stage right. The highly interactive and slightly insane set saw confetti launched from massive cheerleader style bullhorns, huge exploding balloons, giant inflatable aliens, Santas and spacemen, and of course Coyne doused in fake blood. As day yielded to night and the festival was drawing to a close The Flaming Lips finished their memorable set with their melancholy mega hit "Do You Realize."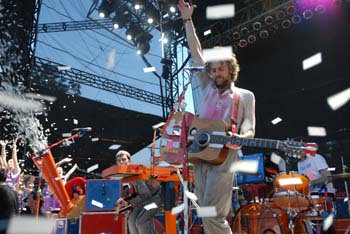 The weekend wrapped up with summer festival stalwarts Tom Petty and Heartbreakers proving to the ACL crowd they were back with a vengeance. They tore through such hits as "Mary Jane's Last Dance," "I Won't Back Down," and "Free Falling" before a huge storm ripped through the park dumping rain on the 60 thousand plus in attendance. The band was forced to take a 30 minute break to allow the lightning to pass but returned to finish their set for those that stuck it out. The drenched crowd sang along to "Don't Come Around Here No More," "Refugee," and "American Girl" with such passion that Petty commended us for our efforts before careening through "You Wreck Me" to close out the 5th ACL Festival in true rock-n-roll fashion.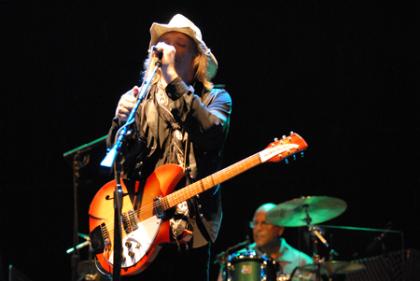 So there you have it, a quick glimpse into the 3 days I spent running around a huge park in Texas trying to catch as many bands as possible. Sure it was hotter than hell, the food could have been better, and at 4 bucks a can, I spent a hell of a lot of money on beer but rest assured I would do it again in a heartbeat. All 65 thousand of us were there to soak up live music and The Austin City Limits Festival is clearly one of the very best festivals the music industry has to offer these days and even if it wasn't, the fact that it is in Austin would be reason enough to go.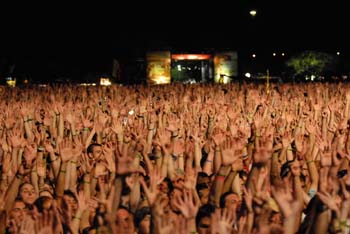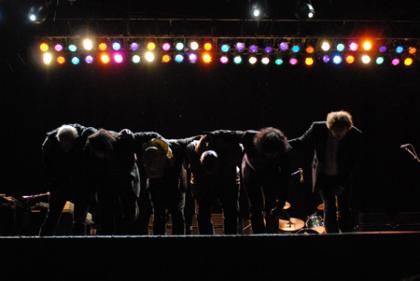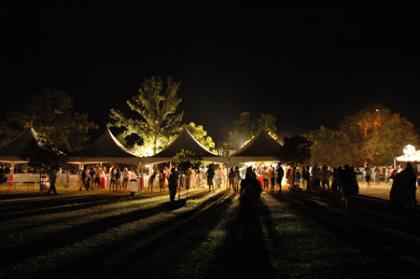 Photo Credits: Cambria Harkey, Dave Mead, Scott Newton,Brent Larson, Brent Humphreys, Jack Edinger, and Celeste Casas.
Organization: A
Crowds: A-
Sound: B
Prices: C
Line-Up: A
Venue: B+
Overall: B+

Music has always been a part of my life. It probably all started listening to old Grateful Dead, Peter Paul & Mary, and Simon & Garfunkel records that my parents had, but it wasn't long before they were taking me to concerts like Starship, Crosby, Stills & Nash, and Huey Lewis & The News. I got the bug to write about music after reviewing an Eric Clapton concert for a creative writing project in high school but didn't really take it up seriously until 2002. Since then I have published countless articles in The Marquee Magazine and done some work for Jambase.com, SPIN Magazine, and various other outlets. I started Listen Up Denver! as a way to share the music information that is constantly spilling out of my head with people who care. Please enjoy!