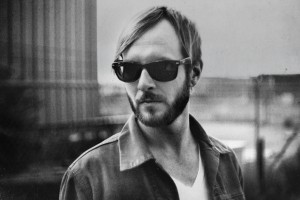 Photo by Gary Isaacs
Why You Should Go: Blake Brown is an American singer-songwriter. Raised in the dust and desert of West Texas and currently residing in the Rocky Mountains, Brown is a simple man with stunning talents. His boots have stomped alongside some of the nation's finest musicians, his voice has been accompanied by some of the most beautiful sirens and his hands have strummed some of the most darkly charming melodies. Brown finds his faith and his inspiration in our American past– in a time when life was stripped down to the raw beauty it was meant to be. His music is rooted in acoustic sounds and characterized by his simple, yet complex melodies and heartfelt lyrics, giving his audience a stark satisfaction in every note. Marked by a strangely captivating subtleness, Brown's music and haunting stage presence leaves bystanders with something to think about and wanting more.  This Friday night Hi-Dive will host Brown's record release party supported by Joshua Novak and Stephanie Dorman.
Venue:  The Hi-Dive, 7 South Broadway, Denver, CO 80209 – (720) 570-4500
Doors: 8:30 pm. Showtime 9:30 pm
*Price: $6.00
Buy Tickets
*All prices are gathered from other sources and we are not responsible for mistakes or inconsistencies. They are intended only as guidelines. Please, always call the venue if you desire the most accurate information possible.