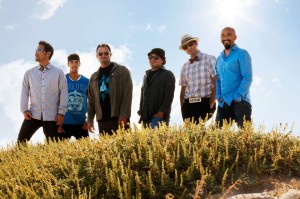 Photo by Christian Lantry
Why You Should Go: In their sixteen years together as a band, celebrated Los Angeles culture-mashers Ozomatli have gone from being hometown heroes to being named U.S. State Department Cultural Ambassadors. Their music – an urban Latino-and beyond collision of hip hop and salsa, dancehall and cumbia, samba and funk, merengue and comparsa, East LA R&B and New Orleans second line, Jamaican ragga and Indian raga – has long followed a key mantra: it will take you around the world by taking you around L.A. Ozomatli's last appearance with the Colorado Symphony ended a night of mind-blowing music with musicians and audience members dancing their way out of the concert hall and into the lobby! Don't miss your chance to join the party!
Venue: Boettcher Concert Hall / Denver Performing Arts Complex / 1000 14th Street, #15 Denver, CO 80202 /  (303) 623-7876
Doors: 7:30 pm
*Price: $25.00-$88.00
Buy Tickets
*All prices are gathered from other sources and we are not responsible for mistakes or inconsistencies. They are intended only as guidelines. Please, always call the venue if you desire the most accurate information possible.