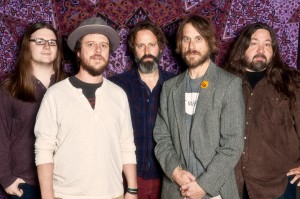 Why You Should Go: What do you get when you match a batch of incredible songs with an arsenal of five musical minds who have never played together working in unison to reinvent them? You get Hard Working Americans. Hard Working Americans is the self-titled debut from this new musicians' collective, scheduled for a January 21 release on Melvin Records/Thirty Tigers. Genres meld seamlessly with the birth of this group, featuring artists from the Americana, singer/songwriter, experimental, Jam and Rock communities. Hard Working Americans is: Todd Snider (vox), Dave Schools of Widespread Panic (bass), Neal Casal of The Chris Robinson Brotherhood (guitars/vox), Chad Staehly of Great American Taxi (keys) and Duane Trucks of Col. Bruce Hampton's school of music and Trucks family lineage (drums).  A special debut performance of Hard Working Americans has been scheduled on December 20th at the Boulder Theater in Boulder, CO to benefit the Foothills Flood Relief Fund to assist victims of the recent floods that ravaged the area. The benefit is being sponsored by the Boedecker Foundation.  These guys are the real deal, so come out to jam for a great cause!
Venue: The Boulder Theater, 2032 14th Street, Boulder, CO 80302 – 303.786.7030
Doors: 8:00 pm. Show at 9:00 pm.
*Price: $25 GA  $30 Res balcony
Buy Tickets
*All prices are gathered from other sources and we are not responsible for mistakes or inconsistencies. They are intended only as guidelines. Please, always call the venue if you desire the most accurate information possible.