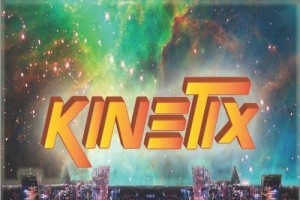 On Saturday, February 8, Denver-based Kinetix will play at The 1up – Colfax to celebrate the release of their new album One Life. The band would like everyone to enjoy the party so they, along with The 1up – Colfax, are giving away free tickets to the show.
To get a free ticket, go to www.ticketfly.com/purchase/event/469543
Kinetix is known for their outrageous high-energy shows blending party rock, funk, pop, hip hop and live electronica. Formed at the Lamont School of Music at Denver University, they were originally formed to be a vehicle to blow off steam and play music at weekend hangouts. However, their popularity during those early days became a campus phenomenon that quickly outgrew the confines of house parties and campus events. Within two years of forming, Kinetix was selling out local theaters and collecting invites to summer festivals nationwide. Encouraged by the warm response, the band set out to establish themselves nationally.
The Whales, a Denver-based Rock Blues Americana band, will open the show. Doors open at 7:00 p.m. with show time at 9:00 p.m.
The 1up – Colfax, located at 717 E Colfax Avenue in the heart of the city's live music district, is a more than 500 person music venue that offers a club style atmosphere and 50 arcade games and 20 pinball machines for pre and post show entertainment. When the music stops, the fun doesn't have to end. The 1up has a second location in LoDo at 1925 Blake Street.