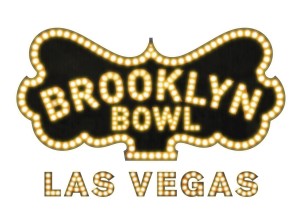 While The Front Range has a great scene, it's always fun to travel for a show and Las Vegas just got a lot more attractive for a weekend music binge.  It's a quick flight from Denver and with the Brooklyn Bowl Las Vegas opening this weekend with a pair of Soulive shows, things are about to get crazy in Sin City.  March alone features The Roots, CAKE, Karl Denson, Galactic, Lettuce, and Elvis Costello.  It goes without saying that music and gambling have been intertwined for centuries but now music mogul Peter Shapiro is breaking down the Vegas stereotypes and bringing some cutting edge music to the desert.  It's true that many poker players wear headphones and listen to their favorite tunes at the table. Many of them even listen to songs about gambling, which have become staples or anthems for gambling. Here's a quick list of some of the best songs about gambling.
Kenny Rodgers "The Gambler" – This song is a story of gambler giving advise to a fellow rider on a train. The super-catchy chorus is the gambler's main advise: "You got to know when to hold 'em/ know when to fold 'em/ Know when to walk away and know when to run/ You never count your money when you're sittin' at the table/ There'll be time enough for countin' when the dealin's done." This 1978 classic is the perfect song to listen to before hitting the tables.
Grateful Dead "Deal" – "Deal" is another great song that tells a story about gambling and gives advice at the same time. It's opening line, "Costs a lot to win, and even more to lose," is a warning to those that may gamble too much. It goes on to tell everyone to take it slow and take your time. The Grateful Dead, who are known gamblers, certainly understand the idea of keeping it easy, since emotions affect a player's game.
Bonnie Raitt "Luck of the Draw" – While this classic isn't necessarily about gambling, it does use gambling references to makes it's point. It's message is about moving past a bad life situation by keeping a hold of your dreams, because by "the luck of the draw, baby" you never know when those dreams will become a reality. Gamblers still like the song, because their dream is to win big.
Electric Light Orchestra "Poker" – "Poker" completely grasps the mind set of the poker player, when they say "The dream, in every player's heart/ To win it all, not part." The song does also give a warning about the Joker, which is every poker player's worst enemy as it's the end of a poker career. This song is so popular in the poker world that Betfair put this song on its list of the More Unforgettable Poker Lyrics in their news/blog section.
Frank Sinatra "Luck Be A Lady" – Everyone's seen a movie where there's a lucky lady kissing the dice or sitting next a man at a table. Many don't know that this song isn't about that lady, but luck itself. Sinatra is asking luck to be a proper lady and not leave his side. Most gamblers believe in luck, and do whatever it takes to keep luck on their side. This song is Ol' Blue Eyes' serenade to luck, and many gamblers use the song for the same.
Elvis Presley "Viva Las Vegas" – While this classic isn't just a song about gambling, it is the anthem for the Gambling Capital of the World. Most people are aware that Elvis spent the last of his performing years in Vegas, the city he adored. This tribute to Sin City talks about everything there is to do there, such as gambling, but also talks about the whole Vegas experience, "If you see it once you'll never be the same again."
While music may be your focus when you head out to Vegas for a weekend at the Brooklyn Bowl, those tables can be enticing so be sure to have a good playlist at the ready!