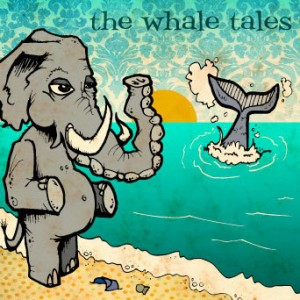 Though they call Boulder home, The Whale Tales will remind you of balmy southern nights spent dancing freely under the stars in your neighbor's backyard, your mind dizzy from smoke and bourbon. Their new album, Methods, is a refreshing take on Americana that leans heavily on bluesy Country Rock influences with a jam band flair that makes for smooth listening and begs for a good time.
They ease into the album with "Family Tree," a standard Country Blues song with a fun groove. From there, things pick up to the it boot-tapping "Sugar Sugar Hay Hay." Though the album generally focuses on more classic Country elements, it at times verges into an experimental territory, like the inclusion of a synthesizer on the aforementioned songs and distorted vocals on many of the other tracks. The rest of the album is a solid testament to what a 4-piece whose focus on rhythm and rock can do. Each song is infectious in its own right and will make you want to get up and sway along with the steel guitar.
Produced in Evergreen, the album greatly benefits from the cohesiveness of the quartet, a tight-knit unit led by singer Eric Davis. His soulful voice is that of a thoughtful storyteller who has an appreciation for the trials his protagonists face and carries with it a hope that they'll get out all right.