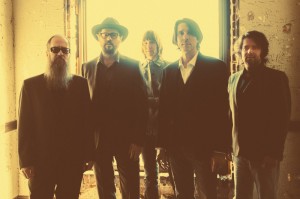 Why You Should Go: The unique and alternative sounding Drive-By Truckers are parking up at the Fillmore Auditorium on Saturday 19th April. If you haven't experienced these guys live then now is the time, if contemporary country, rock music is your thing then get your tickets online now! These guys are well worth your time. The band consists of 5 musicians, three guitars, bass, drums, and now keyboards. Known for recording using 2 inch, 16-track open reel tape recorders and releasing their albums and tracks on vinyls, the Drive-By Truckers are bringing those sultry southern sounds to Denver!
Venue:  The Fillmore Auditorium – 1510 Clarkson, Denver, CO  80218 – (303) 837-0360
Doors: 7:00 pm
*Price: $44.00 -$50.00
Purchase Tickets
*All prices are gathered from other sources and we are not responsible for mistakes or inconsistencies. They are intended only as guidelines. Please, always call the venue if you desire the most accurate information possible.