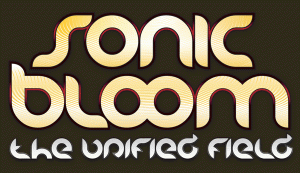 After what was hopefully the final snow of the season in Denver, local music lovers are looking forward to yet another summer of adventure.  From Chautauqua to Red Rocks and the Botanic Gardens everyone can find a musical moment fitting to their tastes.  Along with the bevy of outdoor concerts and events are some fantastic outdoor festivals throughout our great state.
One of the fastest growing festivals is Sonic Bloom, which will be holding its 9th annual summer solstice gathering in a brand new location.  In the past few years Sonic Bloom has called Shadow's Ranch in Georgetown home.  While known as a "boutique" festival, due to an increase in attendance and the need for additional space for camping and stages they have staked their claim on the American Safari Ranch in South Park for June 19th-22nd.  Boasting 360-degree panoramic mountain views and adding the option for car camping should make for a memorable weekend under the sun and stars.
Previous year's attendees know Sonic Bloom as a gathering in celebration of all things artistic, with live painters, workshops and the most cutting edge music that the world has to offer.   This year's lineup is stacked from top to bottom, with a wide array of electronic and jam-based influences.  Making a triumphant return to this year's event after missing last summer due to open-heart surgery is the godfather of glitch Tipper, who will be gracing festival-goers with two sets.  The anticipation for his music has been building to a fever pitch and has only gotten stronger since the May 5th release of his latest full-length album Forward Escape.  One of the two Tipper sets will be accompanied with the imagery of local psychedelic artist Android Jones in a rare VJ display.  Jones created the cover art for Tipper's new release and their set will be an amalgamation of two incredible artistic minds.
Also atop the lineup are String Cheese Incident electronic offshoot EOTO and a rare consecutive year headliner, Opiuo, all the way from Australia.  One of the standouts of last year's event was the joyful Funk and Hip-Hop of The Polish Ambassador who will be returning alongside artists from his new label Jumpsuit Records.  The final headlining act that was announced early this week is Simon Posford, better known to beat heads as Shpongle.  Coming fresh off a full band performance at Red Rocks, Posford will be performing a DJ set which some may think will fall short of the experience of the full band, if not for the world class sound system that the main stage performances will showcase provided by the masters of sound at Funktion One.
With over 100 artists from all over the world there will be something for everyone at what is shaping up to be the best Bloom yet.  The music runs through the night and we are sure to be met with a famous Random Rab sunrise performance – which last year spanned an incredible 4 hours!  Tickets are currently being sold at the Tier 2 Pricing, which includes free camping and you can buy a car or RV camping pass for an additional fee.  An issue in past years has been trying to lug all of your amenities and camping gear from the parking lot to the festival grounds, so the addition of the car camping options has many people very excited for a different sort of outdoor experience.
If you are hunting for an exploration of creativity and the indelible experience of spending nights under the glow of the stars while being pumped with auditory bliss, then Sonic Bloom is well worth the price of admission.  It's a progressive look into the world of electronic and jam music and the community members who surround it.  In my mind there is no better way to kick off the summer and enjoy the simmering solstice sun than in the Colorado mountains through Sonic Bloom's unique celebration of community and artistry.  Hope to see all of you Bloomers out there in less than 6 weeks!