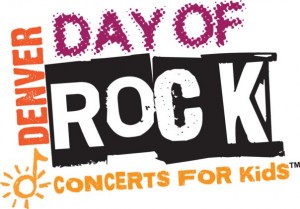 Why You Should Go: The inaugural Denver Day of Rock put on by Concerts for Kids was held on June 6, 2009 with two stages of music – one in the Cherry Creek neighborhood and one in Downtown Denver's Theater District. The event was topped-off with a ticketed evening event at the Fillmore Auditorium. The Flobots played to a crowd of over 1,500 people and helped raise funds for and create awareness of children's charities throughout Denver. Denver Day of Rock continues to grow exponentially with each running year. In 2013, over 100,000 people listened to over 25 bands, and 2014 promises to be bigger and better than ever with acts like The Hold Steady, Monophonics, Black Joe Lewis, The Wallflowers and a plethora of vendors, food trucks, and interactive booths. Do yourself and the kids a favor and check out this fun — FREE — festival!
New this year is a Friday night kick-off concert that will feature The Congress and The Wallflowers at the Arapahoe Street Skyline park stage.  The Congress hits at 6 and The Wallflowers will follow.
Venue: Downtown Denver – Questions? Call 303-605-2885
Times: Friday: 6:00 pm – 9:30 pm
Saturday: 2:30 pm – 9:30 pm
*Price: FREE!!!