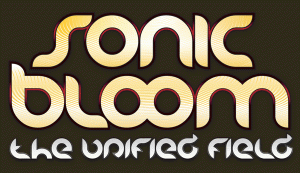 After attending Sonic Bloom the past few years at its previous location in Georgetown, I was anxious to see the layout of the new festival site that was chosen in beautiful South Park, Colorado. While both locations contain the word "ranch" in the title, they are distinctly different both in size and terrain. American Safari Ranch is a gorgeous piece of land located off of highway 285 with a 360-degree view of mountains. While we all certainly missed the shade and secrecy that a forest can provide, the scope of the locale was much more fitting for the number of people looking to set up camp. The arrival process was incredibly smooth, a quick check for glass bottles in your car and we were off to set up shop on the vast and dusty expanse that we would be calling home for the weekend. I'm not sure if the change of venue helped expedite the entry process, but I was amazed at how organized the Bloom staff was this year and it made for a much more enjoyable weekend overall.
THURSDAY
Sonic Bloom has a lot of creativity and artistry to go around, but the music is the main draw and focal point for the majority of the evenings. Just like last year, local Electro-Jam outfit Sunsquabi kicked off the tunes in foot stomping fashion. After a short spell of taking in their instrumentation I headed to the CO Dome stage to catch another local musician, Lotus Drops, who spins a fantastic blend of hard Hip-Hop and gnashing Dubstep. The stage setup was a familiar site for those who had been out to Bloom in the past, but with a much more engaging backdrop of Aspen groves as opposed to the sights and sounds of I-70 in Georgetown.
The highlight of the first night for me was yet another locally based artist by the name of Cualli. He graced the crowd at the Hummingbird Stage, the smallest of the three stages, with a soulful blend of hand crafted beats and tribal instrumentation topped off with live guitar work. His stage presence was a magnetic force as he wound us all down from the anticipation and anxiety that often comes along with day one of a festival experience.
FRIDAY
Sonic Bloom works hard to bring in artists of many disciplines to share their crafts and to teach what they know to an open and willing audience. On Friday morning I woke up just after the sun and made the great decision to attend a yoga class conducted on the festival grounds near the main stage in a beautifully constructed adult playground dubbed the Lotus Dome. After a night of dancing and sleeping in my car, a slow paced yet powerful 75 minutes of yoga was the perfect way to start the day off. I took my time throughout the day strolling the festival grounds, checking out the various vendors that were brought in, and chatting with the friendly folks who were enjoying the same good vibes as myself. Sonic Bloom calls itself a "boutique festival" due to its small stature compared with others throughout the country. I for one loved the size of the crowd and appreciated the fact that the walks from stage to stage or from camp to the venue never seemed daunting or taxing.
As the sun began to drop behind the Western hills and left us with a glorious sunset that only the Colorado mountains could provide, I made my way back into the venue for the remainder of the evening to enjoy the daily lineup I was most looking forward to. The first post-sunset act was Psy-Dub madman Ott, who had the crowd spellbound with his thick Dub bass lines and skittering rhythms for the entirety of his set. Ott has a very playful stage presence, often shooting looks of curiosity and wonder at the crowd. It's almost as if he's just as astonished as we were with what was coming out of the world class Funktion One sound system that we Bloomers were blessed with.
Shortly after Ott left most of the crowd in a stunned but satisfied silence, we stood and waited for the assembly of the grand spider web-like structure that was to be the visual palate for the weekend's main event, Tipper. He started the set off with "Homage Sliders," my favorite track off his latest full-length release Forward Escape. The songs he creates are made to be heard in surround sound, hence the Funktion One system that not only thumped cleanly from the stage but also had two separate stacks of subs and speakers in the middle of the crowd to amplify the immersive aspect of the music. This night's set from Tipper was different than any I'd seen before; the tempo was kept below 100 for the majority of the night and it showcased the emotive side of what the British electronic composer has created. The layering and complexity of the sound design was some of the best I've ever heard and even if he had only been on the stage for this one set it would have been worth the top billing he was given for the weekend. To be able to hear his sound design in a more smooth and stretched out format made me shudder in disbelief at times. Snaps and claps seemed to be flying into your ear canals from every possible angle while the rich and crisp bass moved you to dance and sway. The visuals were top-notch and run by Jonathan Singer; it's refreshing in a world filling up with crowd hyping DJs to see a craftsman like Tipper on the stage letting the visual display speak for itself. Stage presence is not his high point or in his realm of focus whatsoever. I've never heard the man utter a word before, during or after a performance and it's a delight to experience an auditory artisan who will simply let his sounds do the talking for him.
The crowd was contemplative and inspired by what they had just witnessed on Bloom's main stage when the next act was setting up. At last year's event I was introduced to and immediately fell in love with the sounds and spirit of The Polish Ambassador. The world's funkiest diplomat, as he likes to call himself, has quickly gained notoriety and a committed fan base of jumpsuit clad dancing fiends. Polish's remixes are what bring you into the set, especially if you are a new listener. This set contained Funked out, Glitch-laser versions of "Beat It," "No Diggity," and Outkast's "Skew it on the Bar-B." The Ambassador brings a playful nature and positive energy to the stage that one must see to believe. He's no stranger to breaking out some Funk infused dance moves of his own all while gently mixing track stems consisting of Break Beats, Funk, Reggae and old school Hip-Hop. He's normally accompanied on stage by his VJ Liminus, but sadly on this night the fellow jumpsuit wearing Funk machine was nowhere to be found. The visuals that were onstage were great and meshed quite well with Polish's unique sound but I did miss being able to witness the collaboration of both of them on stage at once.
SATURDAY
Friday night's festivities left me tired but also glowing with inspiration. It was fitting that the morning workshop I chose to attend was one on singing and songwriting called "Finding Your Voice." The class was lead by yet another collaborator from The Polish Ambassador's Jumpsuit Records, singer/songwriter and loop pedal performer Ayla Nereo. She wistfully lead a group of about 75 students through various vocal exercises aimed to help us all find the singer and writer that is inside all of us. We all playfully harmonized together and made up lyrics on the fly with the gentle direction of our leader. Miss Nereo has a wonderful unassuming presence and helped us all feel comfortable in a setting and set of tasks that would make many people cringe with nerves. I was very glad to have had the experience and did feel as if I had reclaimed a little piece of the inner artist within that is often lost while we're perpetually going through the motions.
The afternoon brought with it a series of short thunderstorms that were just close enough to delay the beginning of the music for the day. For Pretty Lights Music artist Michal Menert and his newly created "big band" this was no issue whatsoever. What was supposed to be an early evening set ended up turning into a sunset performance, which was a great fit for the sound. Menert was on the synthesizers in the middle of the stage but was flanked by as many as 17 other musicians, bringing to life his Electro-Soul compositions. You could sense the joy coming from Menert as he got to conduct a live performance of tunes that he had created on his own with the assist of samplers and computers. This was a debut performance for the group and they more than impressed. It was a great way to close out the day and settle in for an evening of diverse musical tastes.
The next act to take the stage was another rare full band performance from Quantic. It was a similar scenario to Menert and his big band; these sounds have all been put together by British producer Will Holland but were performed in their full live form. The sounds ranged from Funk to Bossa Nova to Salsa to Cumbia and moved me to dance in ways that no other artist had throughout the weekend. There is something special about the ¾ shuffle that comes with Latin inspired music and how it can keep a western influenced musical mind slightly off center for a period of time. At every festival you attend, you'll find a gem that you had never heard of before and soon after can't live without, I wholeheartedly believe that Quantic was just that for me at Sonic Bloom this year. Their instrumental mastery kept me mesmerized for one of the more fun hour-long dance sessions I've ever encountered.
Another headliner and highlight from the night was Australia's own Opiuo. He was one of the few headliners to be brought back and there's no doubt why. His performance consisted of wielding drumsticks and pounding on an electric drum pad machine creating beats for his globular Glitch-Hop creations. The audience bounced and bobbed for the entirety of his 90-minute breakneck barrage and it was a great way to lead into our second evening of Tipper's Glitch mastery.
Coming off of our first evening with Tipper I was very intrigued to see what direction he would choose musically this time around. An hour-long break in between acts dealing with a light display malfunction was tough for the crowd to handle. Once the first Android Jones visual display was thrust onto the sculptured stage though, we were hit hard and fast with the wilder side of the Tipper sound experience. The breakneck Break Beats found just the right notes to spark the dance party back to life. The tunes spanned his entire collection and shined just as bright as the immense spinning and spiraling fractal visuals. Sadly as much as I wanted to keep my feet moving, the late night and the increasing tempos left me at a stand still towards the end of the set. The tempo crescendo continued until the final note sounded from the speakers and a simple wave from Tipper left us all wondering what wizardry we'd just seen.
Unfortunately Sunday morning I awoke and had to head back to reality, leading me to miss sets from the likes of Shpongle and EOTO. This year's event was a resounding success from all accounts. Once again, Sonic Bloom did a wonderful job of including artistic mediums of all kinds and provided the festival-goers with a vast and gorgeous landscape in which to enjoy ourselves. I very much look forward to next year's event and all of the surprises musically and otherwise Sonic Bloom will have in store.