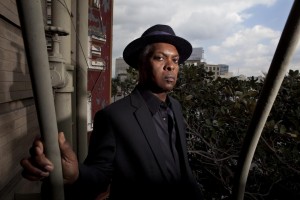 Why You Should Go: It can be argued that it was Booker T. Jones who set the cast for modern Soul music and is largely responsible for its rise and enduring popularity.  On classic Stax hits like "Green Onions," "Hang 'Em High," "Time Is Tight," and "Melting Pot" the Rock and Roll Hall of Fame inductee, Musicians Hall of Fame inductee and GRAMMY Lifetime Achievement Award recipient pushed the music's boundaries, refined it to its essence and then injected it into the nation's bloodstream.  Sound the Alarm, the most recent album from Booker T, finds the Hammond B3 organ master looking ahead yet again, laying down his distinctive bedrock grooves amid a succession of sparkling collaborations with some of contemporary R&B's most gifted young voices. Booker T. will be supported by Doug Balmain & the Lockdown making this a night of great music!
Venue:  Oriental Theater, 4335 W 44th Ave  Denver, CO 80212  – (720) 420-0030
Doors: 7:00 p.m. Showtime at 8:00 p.m.
*Price: $38 Adv|$40 DoS Purchase Tickets
*All prices are gathered from other sources and we are not responsible for mistakes or inconsistencies. They are intended only as guidelines. Please, always call the venue if you desire the most accurate information possible.

Nate Todd was born on the central plains of Nebraska, but grew up on the high plains of the Texas panhandle. With not much to do in either place, music was his constant companion. His parents dubbed the first two albums he ever owned onto a tape for him. Side A was Bert and Ernie's Sing Along. Side B was Sgt. Peppers. His lifelong love affair with music started early as he practically grew up in a Rock & Roll band, with his father and uncle often taking him out on the road or into the studio with them. Nate began performing live at sixteen and hasn't looked back, having played in numerous bands from L.A. to Austin. At the age of twenty he was bitten by the writing bug, and upon moving to Denver decided to pursue a degree from Metropolitan State University where he recently graduated with a B.A. in English and a minor in Cinema Studies.