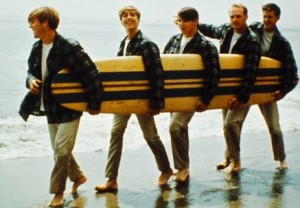 THE BEACH BOYS
Sunday, September 11th
Civic Center Park
FREE!
Legendary California Surf Rock band, The Beach Boys will headline a free concert in Denver's Civic Center Park to mark the 10th anniversary of the Sept. 11 terrorist attacks.
City officials announced the free concert as pieces of steel from the World Trade Center were temporarily displayed across from the state Capitol. Lt. Gov. Joe Garcia, who called the mangled steel "a graphic reminder of that day of almost 10 years ago," said the purpose of the anniversary event is to give Colorado a forum to "salute America's will to prevail."
About 100 people including teens, kids, families and senior citizens turned out to view pieces of steel girders and parts of an elevator engine from the World Trade Center. Draped with an American flag while being transported through Denver, the pieces will eventually go on display at the city's Counterterrorism Education Learning Lab, according to the Denver Post.
In addition to The Beach Boys, Colorado Lt. Governor Joe Garcia announced the concert, dubbed "California Remembers 9/11," will also include performances by the Colorado Symphony and the Colorado Children's Chorale.
Regarding the choice of bands for the event, Denver Mayor Michael Hancock said "you can't get more American" than The Beach Boys.

Music has always been a part of my life. It probably all started listening to old Grateful Dead, Peter Paul & Mary, and Simon & Garfunkel records that my parents had, but it wasn't long before they were taking me to concerts like Starship, Crosby, Stills & Nash, and Huey Lewis & The News. I got the bug to write about music after reviewing an Eric Clapton concert for a creative writing project in high school but didn't really take it up seriously until 2002. Since then I have published countless articles in The Marquee Magazine and done some work for Jambase.com, SPIN Magazine, and various other outlets. I started Listen Up Denver! as a way to share the music information that is constantly spilling out of my head with people who care. Please enjoy!