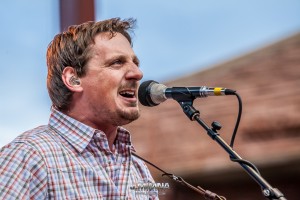 Photo by Jim Mimna
Why You Should Go: Sturgill Simpson's A Sailor's Guide to Earth is the rare album that traverses the entire world, both musically and lyrically. It's dizzyingly diverse, jumping from one style to the next, with ports of call in Motor City and Music Row, Harlem and Stax, Berlin and London, yet it never leaves Simpson's very specific point of view. It's his most personal album as well as his most ambitious: a song cycle penned as a sailor's poignant letter home to the wife and child he left behind.
Opening the shows are The London Souls' whose unique reinterpretation of classic hard-hitting rock and roll formulae recalls elements of the past with an ever-present boundless energy, fit to cement their place in the future.  This show will truly have something for everyone.  Don't miss it!
Venue:
Friday & Saturday: Paramount Theater 1621 Glenarm Place, Denver, CO 80202 – 303-623-0106
Sunday: The Boulder Theater, 2032 14th Street, Boulder, CO 80302 – 303.786.7030
Doors: 7:00 PM, Shows Start at 8:00 PM
*Price: Sold-Out – Try Craigslist!
*All times and prices are gathered from other sources and I am not responsible for mistakes or inconsistencies. They are intended only as guidelines. Please, always call the venue if you desire the most accurate information possible.