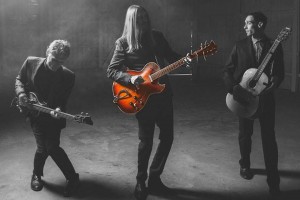 Why You Should Go: Dubbed "masters of soulful folk" by Paste, The Wood Brothers released their debut studio album, Ways Not To Lose, on Blue Note in 2006. Hailed by the New York Times for their "gripping" vocals and by the LA Times for their "taught musicianship," the live is always a remarkable showcase for the brothers' live chemistry and charismatic magnetism.  Their gorgeous new album, Paradise, is a beautiful collection, the band's most sophisticated work to date and also their most rocking, with bassist Chris Wood playing electric on tracks for the first time. Recorded at Dan Auerbach's Easy Eye studio in Nashville, this record captures the latest chapter in the ongoing evolution of a band—and a family—navigating the joy and challenges of a life in music. With cello-folky (you'll understand when you see him) Ben Sollee joining them on the bill this promises to be an exceptional night of Roots music.
Venue:  The Ogden Theatre, 935 E. Colfax Ave Denver, CO 80218 – 303-832-1874
Doors: 7:00 p.m. Showtime at 8:00 p.m.
*Price: $26-$30 Purchase Here
*All prices are gathered from other sources and we are not responsible for mistakes or inconsistencies. They are intended only as guidelines. Please, always call the venue if you desire the most accurate information possible.