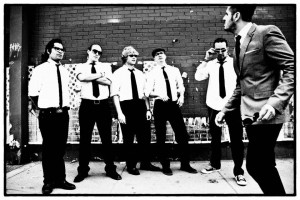 Why You Should Go: This is going to be a memorable night of Ska in an intimate venue!  The bill pairs the Latin Ska of Denver's own Roka Hueka with legendary New York City band The Toasters.  While Roka Hueka combines traditional and contemporary Latin ska with members from Mexico, Colombia, El Salvador, and the US, The Toasters have been called "Ska Pioneers" by Billboard Magazine and compared to the Ramones due to their longevity and adherence to core principles.  Together these two bands are bound to blow the roof off the Hi-Dive making this a show not to be missed!
Venue:  The Hi-Dive, 7 South Broadway, Denver, CO 80209 – (720) 570-4500
Doors: 7:00 pm. Showtime 8:00 pm
*Price: $13.00 – $15.00
Buy Tickets
*All prices are gathered from other sources and we are not responsible for mistakes or inconsistencies. They are intended only as guidelines. Please, always call the venue if you desire the most accurate information possible.