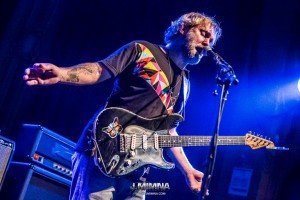 Photo by Jim Mimna
Why You Should Go: New Orleans based songwriter Anders Osborne & Oskar Blues Brewery are stoked to present "Anders Osborne's Yayapalooza" this Saturday at The Gothic Theatre.  The one-day festival is a fundraiser for The CAN'd Aid Foundation and will feature Anders Osborne, New Breed Brass Band, Eddie Roberts of The New Mastersounds and other special guests.  Yayapalooza is a tribute to Shirlee "Yaya" Katechis, the badass matriarch of Oskar Blues, who passed away last year and who's legacy lives on through the do-goodery efforts of The CAN'd Aid Foundation.  In 2016 Anders Osborne teamed up with CAN'd Aid to develop the "Send me a Friend" program and found common ground within Oskar Blues' deep southern roots which inspired this collaborative celebration.
Venue: Gothic Theatre – 3263 South Broadway, Englewood, CO, 80110
Doors: 8:00 p.m. Showtime at 9:00 p.m.
*Price: $23-$28 Adv. $28 Dos
Purchase Here
*All prices are gathered from other sources and we are not responsible for mistakes or inconsistencies. They are intended only as guidelines. Please, always call the venue if you desire the most accurate information possible.