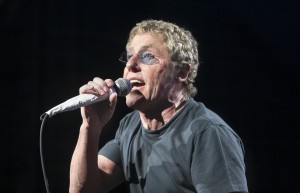 Why You Should Go: Roger Daltrey has one of rock's most legendary voices' but he doesn't take it for granted.  As lead singer for The Who, he's lent his Olympian pipes to a staggering array of enduring rock 'n' roll anthems. In March Roger Daltrey performed The Who's rock opera Tommy at a Royal Albert Hall benefit for the Teenage Cancer Trust and this Sunday Daltrey will return to the Front Range to perform the epic project in it's entirety at the 1st Bank Center. His band for this performances will include Pete Townshend's younger brother Simon as well as Frank Simes (Guitar), Scott Deavours (Drums), Jon Button (Bass) and Loren Gold (Keyboards). While Daltrey, Pete Townshend and John Entwistle performed a version of Tommy on tour in 1989, technically this will be the first time that Daltrey delivers Tommy live in its entirety, as The Who omitted "Underture" and "Welcome" during those shows.
Venue:
1st Bank Center, 11450 Broomfield Lane, Broomfield, CO 80021 – (303)410-8497
Doors:
6:30 PM
*Price:
$40.50 – $126.00
PURCHASE TICKETS
*All times and prices are gathered from other sources and I am not responsible for mistakes or inconsistencies. They are intended only as guidelines. Please, always call the venue if you desire the most accurate information possible.