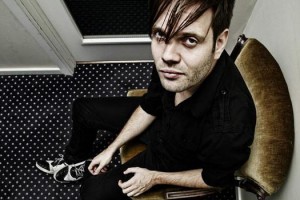 Why You Should Go: Simply put, we here at Listen Up Denver! firmly believe this will be one of the best concerts you see this year!  If you don't believe us, take a look at the video of Andres Trentemoller and his band performing before tens of thousands of people at the Roskilde Festival in Denmark.  Do yourselves and us a favor and DO NOT MISS THIS SHOW!!!  We don't want to hear you crying about it later!
Now that the hard sell is over, here's our initial reaction to this Danish producer when he performed at Coachella this past April:  "Andres Trentemoller and his band absolutely blew me away.  Their ambient electronica managed to at once sooth my festival battered mind and get my tired feet moving.  It was a lot to take in, but that often goes to show how much depth there is to the music.  There will be many more explorations of the music of this band in my future, and there should be in yours as well."
Venue:
The Ogden Theatre, 935 E. Colfax Ave Denver, CO 80218 – 303-832-1874
Doors:
8:00 PM
*Price:
$22 – ADV Buy Tickets
$25 – DOS
*All times and prices are gathered from other sources and I am not responsible for mistakes or inconsistencies. They are intended only as guidelines. Please, always call the venue if you desire the most accurate information possible.