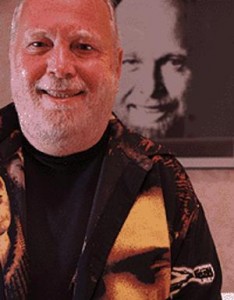 Photo By Mark Manger
On Tuesday November 22nd, one of the most successful rock concert promoters of all time, Denver's own Barry Fey will discuss and sign his memoir Backstage Past (Pre-Order) at the LoDo branch of the Tattered Cover.  The book, which documents his legendary 40-year career with forewords by Ozzy and Sharon Osbourne and Pete Townshend, is sure to be a wild ride as seen through the eyes of man who truly lived much of his life backstage. For millions of music lovers in the Rocky Mountain West, live music meant Barry Fey and Feyline Concerts. He put on the first North American concert for Led Zeppelin; he put on the last concert for the Jimi Hendrix Experience. His "Feyline Summer of Stars" made Red Rocks a summer concert tradition that continues to this day. From Jagger to Joplin, Morrison to McCartney and Bowie to Bono, he knew all of rock's royalty and hosted many of them at his home.
Free numbered tickets for the booksigning line will be available at 6:30 pm. Seating for the 7:30 presentation prior to the signing is limited, and available on a first-come, first-served basis to ticketed customers only.