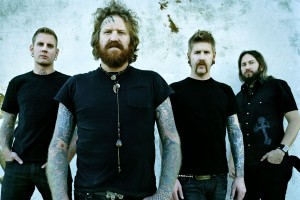 Why You Should Go: Mastodon have never really done anything the "conventional" way. The Atlanta-based band formulated their own brand of highly-skilled hard rock over a decade ago when others were rehashing 80s metal, and went on to mastermind a string of complex concept albums while much of the music world was centered on making digestible singles. The fact that Mastodon has received an outpouring of critical kudos along with public praise from respected icons from Metallica to The Melvins, The Flaming Lips and CeeLo Green and back, they've been humbled by the magnitude of appreciation. But rather than taking time to revel, they prefer to focus their attention on pushing musical boundaries even deeper by exploring their own creative process to the fullest.
Venue:
The Ogden Theatre, 935 E. Colfax Ave Denver, CO 80218 – 303-832-1874
Doors:
7:00 PM
*Price:
$27.50 – ADV Buy Tickets
$30.00 – DOS
*All times and prices are gathered from other sources and I am not responsible for mistakes or inconsistencies. They are intended only as guidelines. Please, always call the venue if you desire the most accurate information possible.