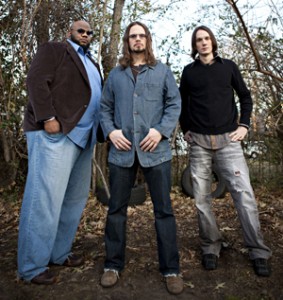 On the auspicious day of 11/11/11, North Mississippi Allstars will play the first of 2 nights at The Bluebird Theatre right here in Denver. The performance will be recorded and filmed in HD and made available as a DVD and digital download a few days after the show. The release will include exclusive bonus footage of Luther's solo in store performance at Twist & Shout Records that afternoon, as well as a behind the scene footage taken throughout the day, and more!
If you don't have your tickets to one of these shows, get 'em now, while they are still available.  Listen Up Denver! will be on hand on Saturday to document the evening in words and photos.  Look for that review next week.
Get more info at www.nmallstars.com
Tickets for 11/11/11 available here.
Tickets for 11/12/11 available here.