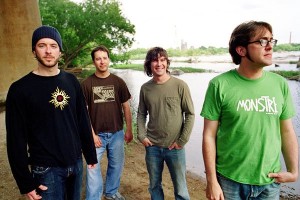 Yonder Mountain String Band has annouced that they have spiced up their five night NYE even more by inviting some great friends to come over and play!
The amazing Andy Hall (of The Infamous Stringdusters), the incredible Rushad Eggleston, the fabulous Futureman (of Béla Fleck and the Flecktones), and the inimitable Darol Anger will all be sharing the stage with Yonder as special guests over the course of the run at The Boulder Theater!
Which night(s) will the guests be playing, you ask? Well, the band isn't revealing that just yet…..but suffice it to say that they have some great things in store to help everyone close out this year with a bang! NYE is sold out, but get tickets for the other shows here.