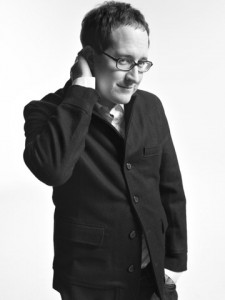 CRAIG FINN (of The Hold Steady)
The Larimer Lounge
Monday, February 13th
Tickets – $12 ADV ($15 DoS)
ON-SALE FRIDAY NOVEMBER 18th
Craig Finn, bar room poet and The Hold Steady's frontman and songwriter, posted some exciting news to his tumblr page yesterday.  Check it out below and get ready for him to rock The Larimer Lounge on February 13th!
As you might have heard, my solo release Clear Heart Full Eyes comes out January 24 on Vagrant in the US, January 23 on Full Time Hobby in the UK / EU, and it will be available on Longtime Listener in Australia. Shortly afterwards I will be taking the songs on tour. Below is the first part of the dates. I'm really excited to be playing these songs live, and I hope you'll join us at the shows. A very cool band from North Carolina called Mount Moriah will be supporting. It's going to be a lot fun.
Tickets for these shows go on sale Friday November 18.
Meanwhile, you can listen to a stream of the song "Honolulu Blues" below. I hope you enjoy.
Stay Positive.
Craig Finn
Craig Finn – Honolulu Blues by Vagrant Records
Craig Finn 2012 Tour Dates
2/01 – Dallas, TX @ Club Dada
2/02 – Oklahoma City, OK @ The Conservatory
2/03 – Omaha, NE @ Slowdown
2/04 – Minneapolis, MN @ Triple Rock Social Club
2/06 – Iowa City, IA @ The Mill
2/07 – Chicago, IL @ Empty Bottle
2/08 – Detroit, MI @ The Lager House
2/09 – Columbus, OH @ The Basement
2/10 – St Louis, MO @ Off Broadway
2/11 – Kansas City, MO @ Record Bar
2/13 – Denver, CO @ Larimer Lounge
2/19 – San Diego, CA @ Casbah
2/20 – Los Angeles, CA @ Troubadour
2/23 – Portland, OR @ The Doug Fir Lounge
2/24 – Seattle, WA @ The Crocodile