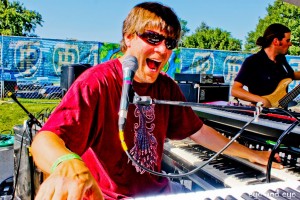 Photo by Ben Wilson's eye and eye photography
Last night String Cheese Incident Keyboard player Kyle Hollingsworth announced that in addition to the two shows he has planned with his band and Michael Kang this weekend (Friday at Hodi's and Saturday at Cervantes') he will be playing a third show this afternoon at 2:30 PM at Odell's Brewery in Fort Collins.
HOP ON TOUR: this just in…In order to tap my "Thrilla In Vanilla" collaboration with Odell Brewing Co (Vanilla Porter), I'll be doing a sneak preview acoustic set with Garrett tomorrow [Friday] at Odell's brewery in Fort Collins at 2:30pm before our KHB+Kang show at Hodi's Halnfote. It all starts tomorrow [Friday]! See ya there!